I have several creative outlets that I like to lose myself in. On any given day they include photography, sewing, scrapbooking and blogging. When an opportunity presents itself to mesh all of my talents into one, my brain starts spinning and the ideas come pouring out of me. My son's first birthday party was no exception to the creative madness. He wasn't even born yet, and I found myself mentally planning his party. I knew I wanted an owl theme, as I had discovered my love for them when I began decorating his nursery. In my mind, an owl sort of became a symbol for my baby boy, and to have it the focus of his first birthday party just brought it back around full circle for me.
As his big day neared and it was actually time to put my thoughts and 1st birthday party ideas into fruition, I began looking for owl-themed party invitations. I have found it best to start here, and let the ideas branch out around it. After all, the invitation is the first clue to your guests as to what your party is going to be about. (Other than the baby of course!)
One quick search for "owls" on Pear Tree Greetings' website led me to many fun options. A personalization of the wording quickly made it my own. I ordered the Whooose Birthday Is It Anyways Kids Birthday Invitations.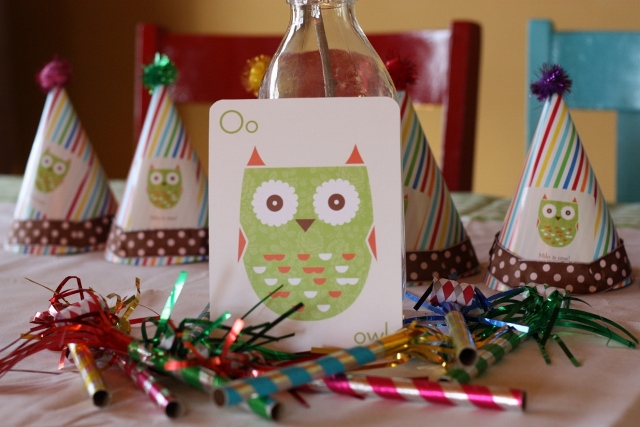 Related posts: