Our Holly Days is another one of our beloved Pearistas. Holly decided to create a DIY Elf-ing Treat using Pear Tree's Christmas notelettes. We love homemade Christmas gift ideas and we wanted to share this one with our readers. Enjoy!
J & I have the sweetest neighbors. They are always bringing over toys for the boys to play with & sneaking them Squeez-It's on hot days. Sometimes they bring their cat out to let the boys pet her & they always stop to listen to their stories.
I think elf-ing your neighbors is such a sweet idea & it's a tradition that J & I decided to start with the kids this year. I had some extra apple butter from the batch I made, so we decided to use it for the neighbors' elf treat. And Pear Tree's sweet new Christmas Notelettes & Christmas gift tags/personalized stickers are perfect for elf-ing!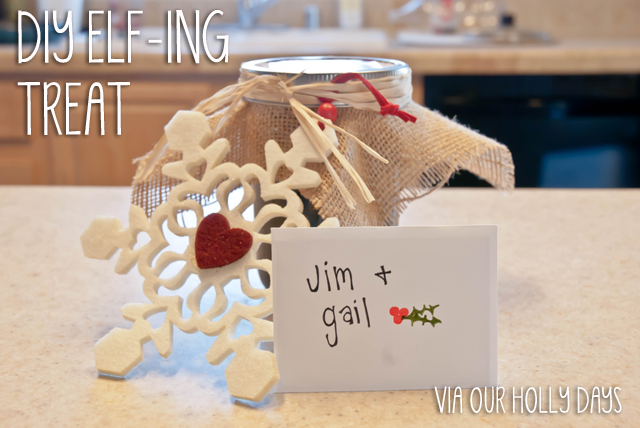 Isn't this just the sweetest little thing? Anything that is miniature is automatically 10x cuter. Besides, homemade apple butter. I went ahead & brushed off both my mom win & awesome neighbor shoulders for this one.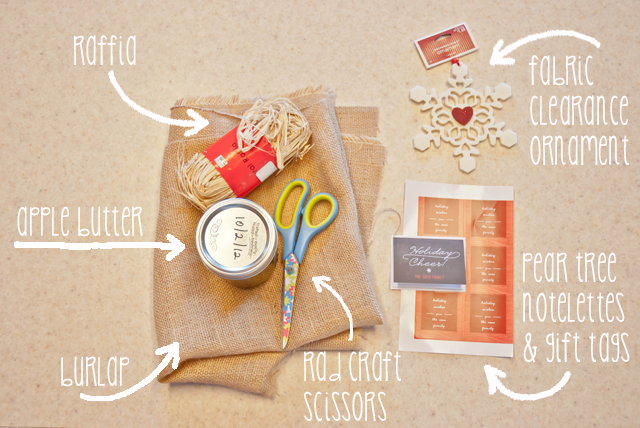 Related posts: