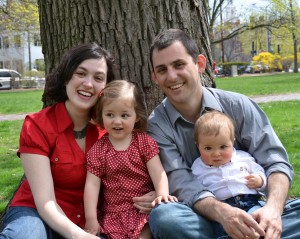 My name is Stephanie, General Manager for Pear Tree (you may have seen me on here before) and I wanted to talk to you today about the personal experience I had with CaringBridge and how it led to a new and exciting partnership.
For me, the experience I had with CaringBridge is still raw. Earlier this year, my young cousins, Stephen and Thomas were in a horrible car accident. Both boys went to the hospital immediately, but one was transported via helicopter. It was extremely serious. Everyone was terrified about the situation and wanted near-constant updates. However, my aunt and uncle were caring for the boys every moment and, understandably, didn't have enough time to update us on a regular basis.
Living more than a thousand miles away, we felt completely helpless and unable to provide support. Days after the accident, my aunt started a CaringBridge site. That changed everything. She shared with us that Stephen had been diagnosed with a severe traumatic brain injury. She wrote about his progress in his CaringBridge journal and we were able to immediately share our prayers and well wishes in his guestbook. I remember reading the countless notes from his family and friends, and, despite the miles between us, it felt like we were together. CaringBridge enabled hundreds of prayers and more than 14,000 visitors to show support for my cousin and his family.
Related posts: