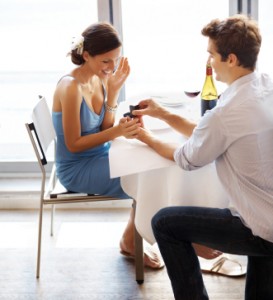 Congratulations on your engagement! A few of my newly engaged friends have asked me about save the date etiquette, so I thought I would share the advice I was given when planning my wedding.
A save-the-date announcement is a great way to inform your guests of the date and location of your wedding, so that they can plan accordingly. It is especially nice if you are planning a destination wedding, or if a lot of your guests will be coming from out of town. There are a few rules of save the date etiquette to follow:
Send save-the-dates to everyone on your list, even if you already know whether or not they are attending.
Address the announcement only to those who are invited to the wedding. This will eliminate confusion about whether a boyfriend or girlfriend is invited, or whether they can bring the kids.
We recommend mailing save-the-date announcements as much as six months before the wedding. This will give your guests ample time to make travel plans.
Related posts: