When it came time to planning bridal shower ideas for my future sister-in-law, Katie, it seemed natural to incorporate her wedding theme into the shower. And so, the planning for a 'rustic elegance' bridal shower was born.
For the invite, I chose Pear Tree's Showers Ahead Bridal Shower Invitations. I loved everything about it, and it was an added bonus that it was a 'You-Pick-Color' invite that allowed me to incorporate the wedding colors of coral and gray into the invitation. I dressed up the invite by mailing it in a gray envelope which gave it a little 'pop' in the mail. The tri-colored return address label also doubled as a seal for the envelope.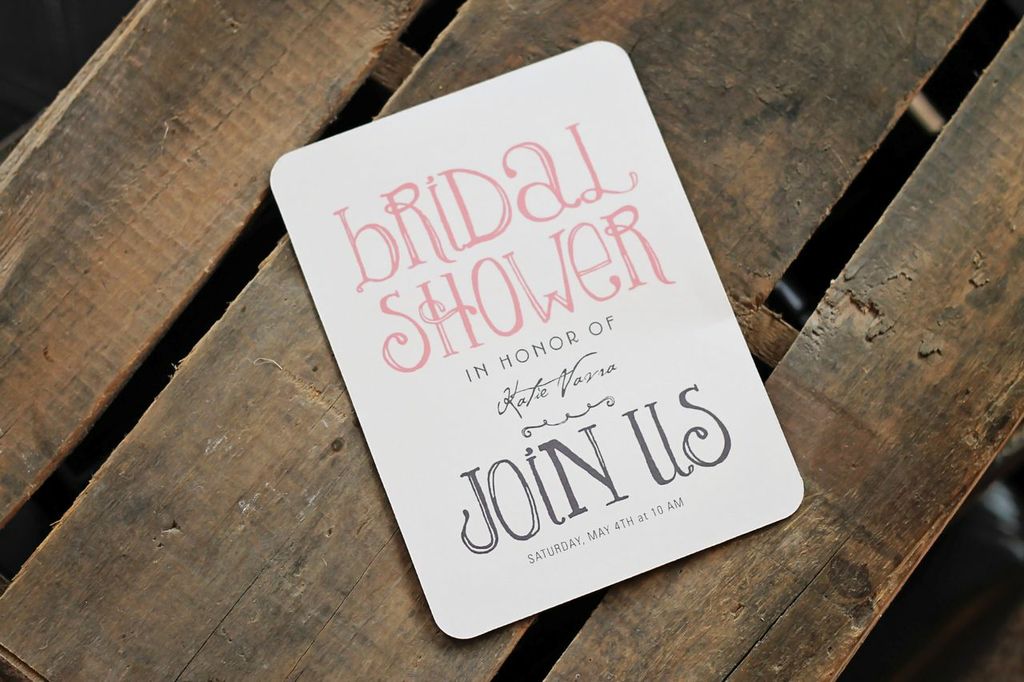 When it came to décor, I determined that having one main focal point would maximize the visual impact. I pushed my dining room table up against one wall, which allowed me to create a backdrop out of burlap, purchased by the yard from Hobby Lobby. (Tip, most fabric stores have coupons that allow you to save up to 50% off of one single piece of fabric.) I purchased one larger piece of burlap and cut into two sheets to create the effect I was going for. To get the burlap to hang like I wanted, I hot glued a hem at the top of the two panels of burlap. I then strung them up with jute and secured them to the wall using 3M strips.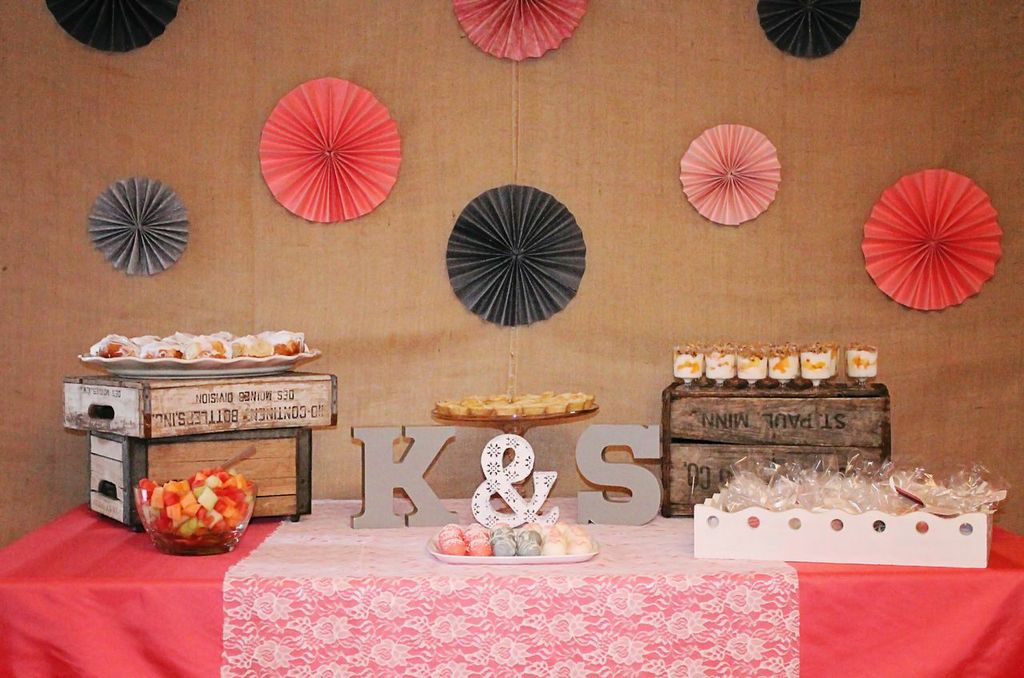 Continue reading →
Related posts: