What's a Sip & See, you ask? It's a party that the new parents host after the baby is born to introduce him or her to all their friends. Unlike a traditional baby shower, gifts and games are not the main attraction at a Sip & See — instead, it's all about the baby!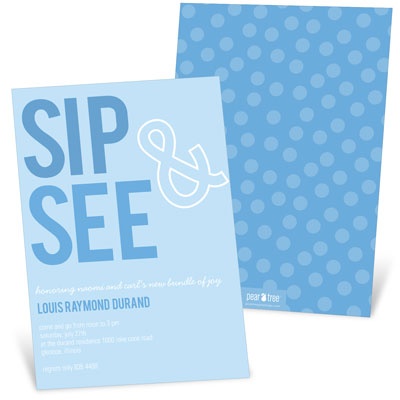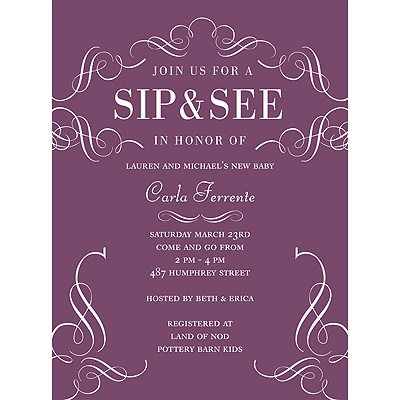 Advantages to a Sip & See
The biggest advantage to a Sip & See is that everyone gets to meet the new baby. But there are plenty of other reasons that you, as new parents, might find this an attractive baby shower idea. At a Sip & See, you get to make all the decisions. You can decide what to serve, whom to invite, when to have it, and whether or not there will be any embarrassing shower games. And you can avoid the awkward, one-by-one opening of gifts that can so easily drag down a baby shower.
Related posts: