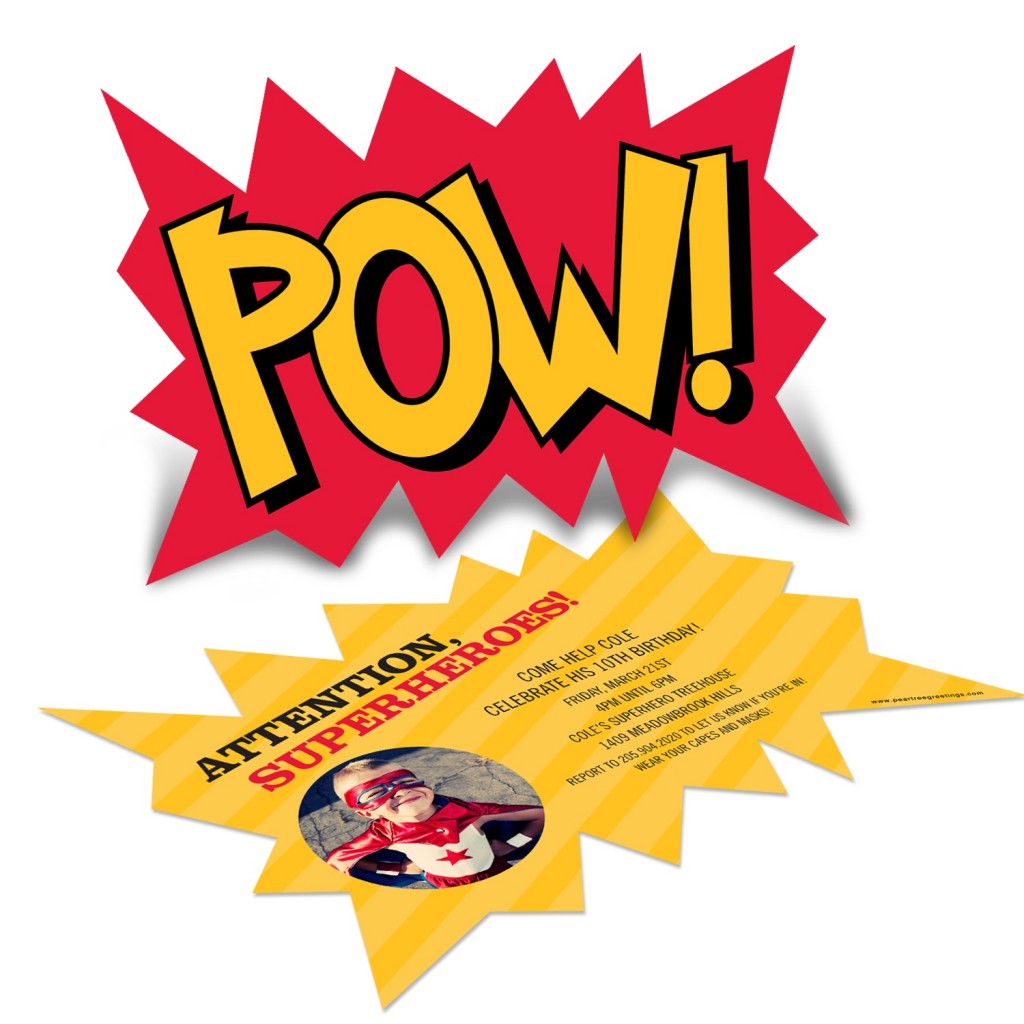 A note from Christy:
I am pretty lucky to have some really great friends, and even luckier that many of them like to go wild planning their kids' birthday parties. Below is a post from my friend from college, Sarah, who threw her son a pretty awesome Superhero Birthday Party. Good timing, as my boys are set on a Batman/Superhero party next, her party gives me lots of ideas! Enjoy Sarah's post!
Conley's Superhero Birthday Party
I will confess that Conley's 2nd birthday party was very small…in fact, it might be a stretch to call it a party since it was just Conley, mom, and dad. Since I went small last year, I knew that I wanted to do something fun and special for his 3rd birthday. His current obsession right now is Spiderman, so we decided to celebrate with a Superhero Themed 3rd Birthday Party!
Since I already knew that Pear Tree had a Superhero themed invite, Calling All Superheroes! – Kids Birthday Invitations, that would be perfect, I didn't need to look far for invites. Naturally, Conley had dressed up as Spiderman for Halloween, so a picture of him in his costume paired with this invite was the perfect inspiration to get me started on superhero birthday party ideas. Pear Tree had matching Calling All Superheroes! – Address Labels, so the invite process was set!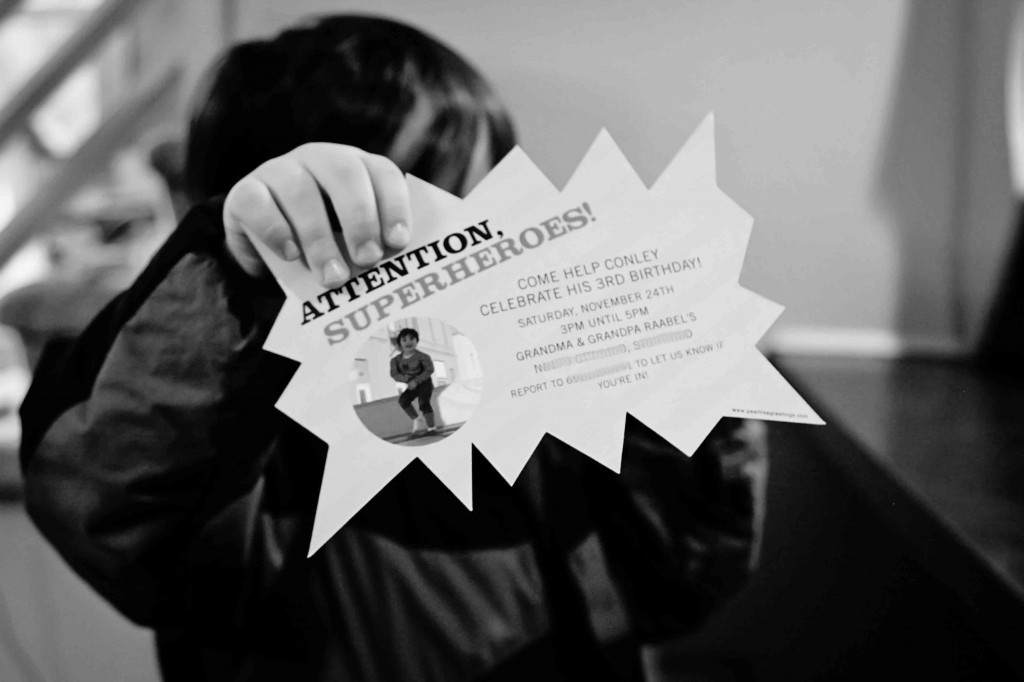 Continue reading →
Related posts: