Shhh… we're giving you a sneak peek of some of the new Christmas card ideas from our 2013 collection! This year our holiday collection focuses on the hottest trends of the season. The New Classic trend features designs with plaids, polka dots, elegant scripts and flourishes that have a classic feel but are given a modern touch.
Tall Tale Christmas Cards
Sometimes you need just the right Christmas cards for your extra special photo! This tall, two-sided trifold card has a space for one very tall vertical photo on the front and a collage of photos on the back. The textured background makes it look like it's printed on handmade paper. Flip it over to see a photo collage of five photos, with room below them for a longer personal message from you. Find the perfect photos and you've found the perfect Christmas cards!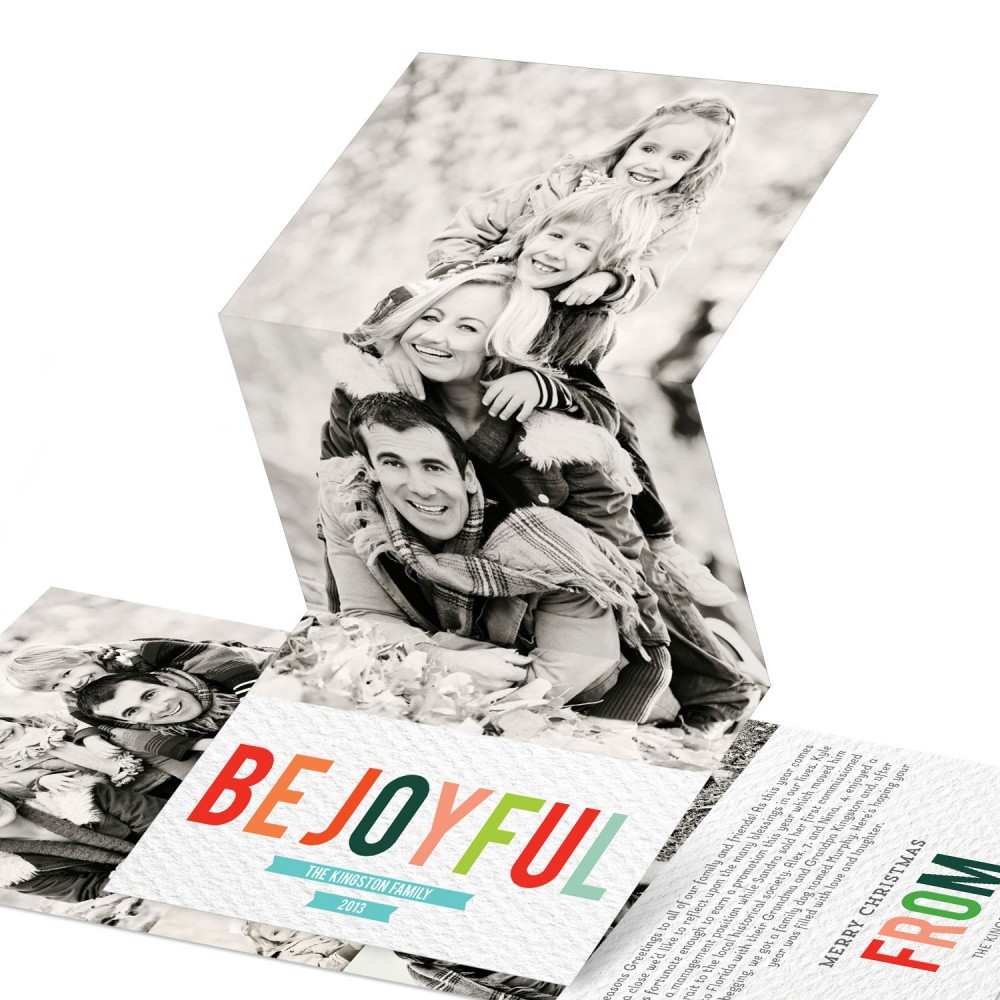 Related posts: