I love sending Valentine's Day cards. And I love taking photos. So, we decided to have an office Valentine's Day photo shoot with our own kids. Fun day in the office, right? Then, we decided it'd be fun to make a video to share the results with you—not just our cute Valentine's Day photos, but also a few photography tips on achieving some of those big smiles we all love. For added fun, we threw in some behind-the-scenes video footage because, as a photographer, I always wonder what the real 'set' looks like! So check out the video and the tips below to make your Valentine's Day cards sparkle. 🙂
Now here are some photography tips and ideas to help you achieve the actual photos you saw in the video.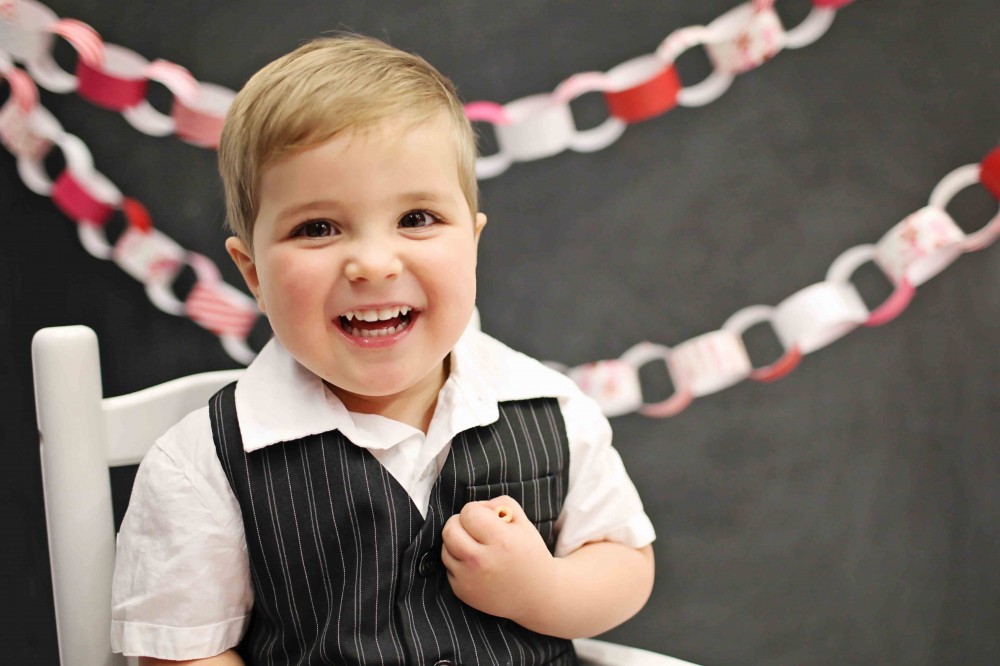 For our main background, we painted a 4×4 section of plywood with chalkboard paint. Chalkboard paint wasn't entirely necessary since we didn't write on it, we just liked the black background against our garland. And speaking of the garland, you can get it as a free printable! It's easy to cut out and a fun activity to do with your kids.
Photography Tip: Try placing something on your head and asking the child to blow it off. Just about anything works. I used a paper heart. It should either be something the child will physically be able to blow off, or that with a slight tilt of your head, they'll think they did! Also setting the child on a box or a crate typically keeps them in one spot, long enough at least for a few quick photos!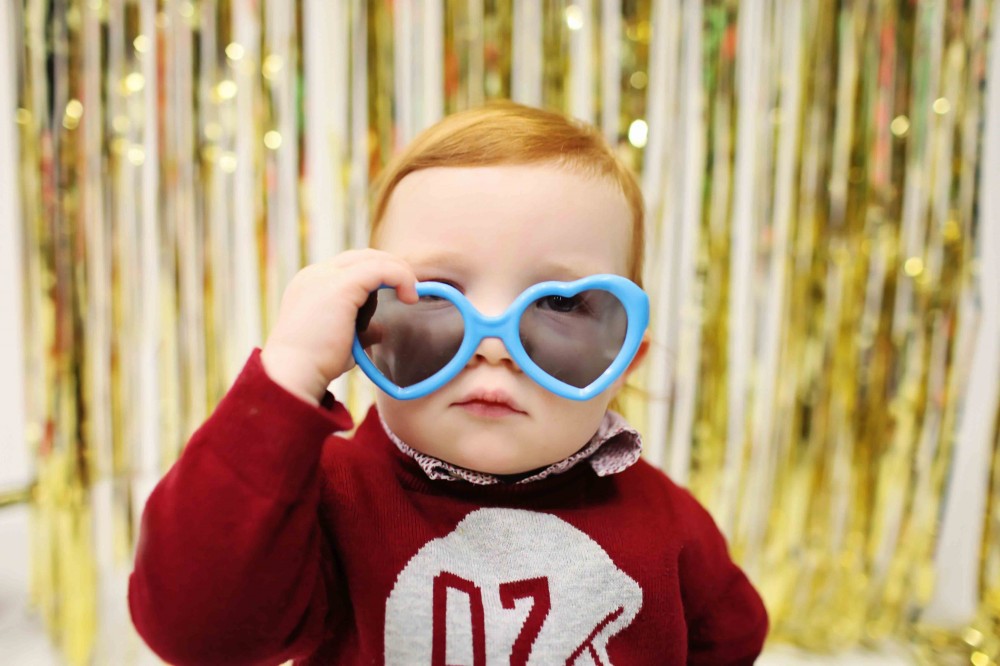 For this background, we used two sets of gold metallic curtains, right on top of each other. Inexpensive, and they come in many colors!
Photography Tip: Giving kids a prop like sunglasses allows them to interact and play with something, which keeps them occupied long enough for photos. And even the motions of taking off the glasses can be really cute!
Related posts: