Real cards created by real people like you!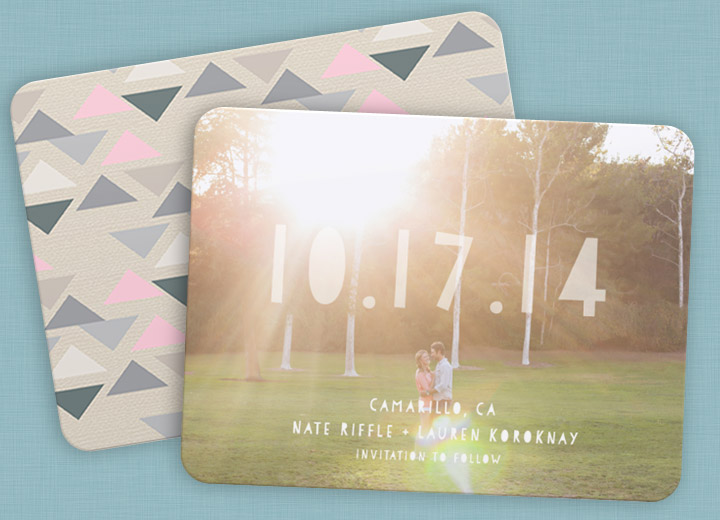 When we saw this save the date card idea come through our office, we just had to hear the story behind the beautiful photo. Bride-to-be Lauren was happy to fill us in.
"I am from Ventura, California, and Nate, my fiance, is from a small town in upstate New York. He proposed in Big Sur, CA, on the beach, where we were camping for my surprise birthday trip. Our save the date photo was taken at a park in Ventura called Arroyo Verde by our friend and photographer Julianne Brasher, who is also photographing our wedding."
The setting sun gives these Tying the Knot Save the Date Cards a warm glow that will spread to all the guests who are invited to this California wedding. Collect more save the date ideas and read more stories from real people like Lauren.
Shop for your save the dates today or see more cards our customer's created!
Photography by juliannebrasher.com

As the marketing copywriter for Pear Tree, Cathy knows how intimidating writing a Christmas card or thank you note can be. When she is not writing, she is busy gardening, doing DIY projects around the house or trying to keep her three teenage boys in line.