There are milestones in every person's life that should be celebrated. Graduations, anniversaries and big birthdays (such as 1, 40, 50, 60, 90!) are all occasions for gathering, celebrating and reminiscing. If you're planning such a party, you know how important the reminiscing part is, and how old photos can help tell the story of who and what you're celebrating.
Photo displays have always been a popular party idea for these types of events, but they are very labor intensive. On the other hand, our custom posters can be created online in minutes, and present a very affordable alternative. Think about creating a custom poster next time you're planning party ideas for one of these milestone events.
Anniversary
Everyone loves to look at photos of the couple at an anniversary party, especially wedding and courtship photos – even baby photos. Create a poster that tells the story of their relationship to display at the party. Easy and affordable!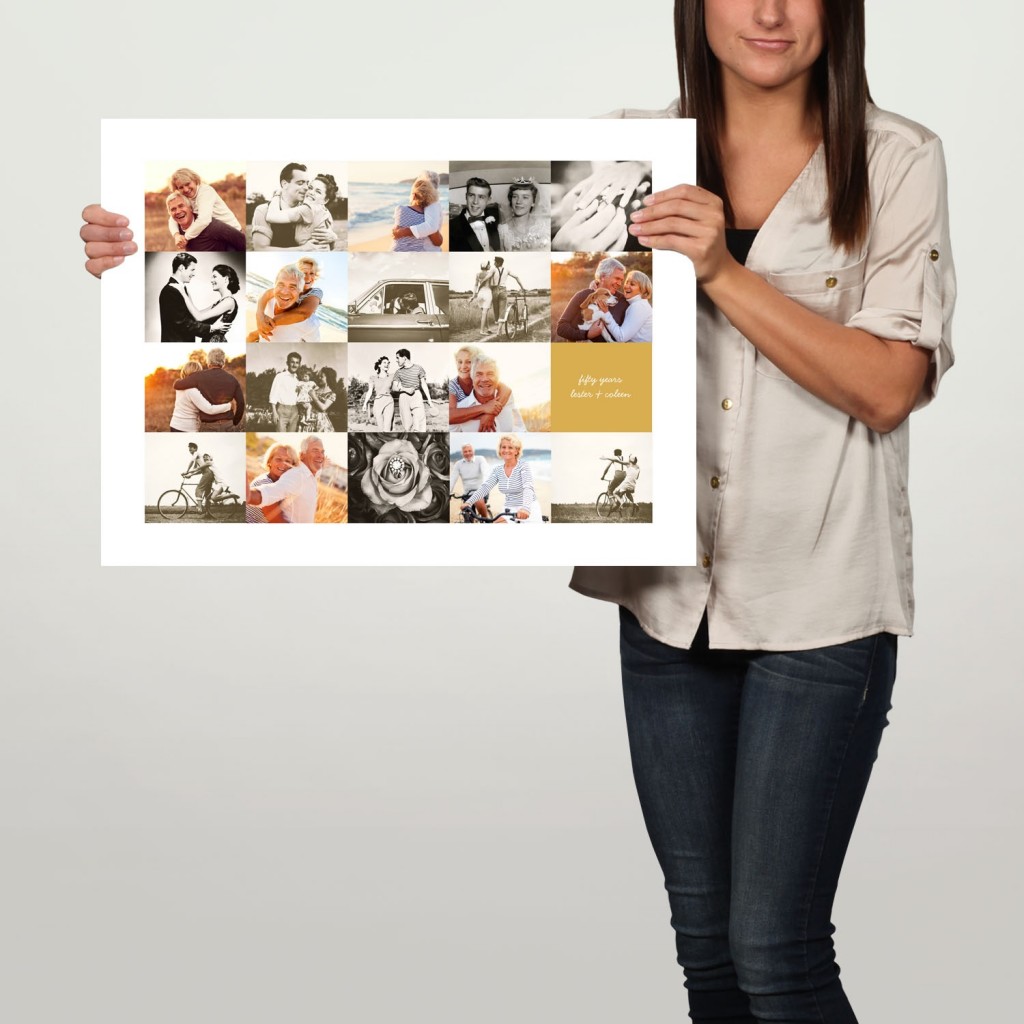 Birthday (1st or 80th!)
Showcase photos of the birthday boy or girl by displaying a custom poster at the birthday party. It's a lost easier than creating a photo display by hand, and the guest of honor can keep the poster.