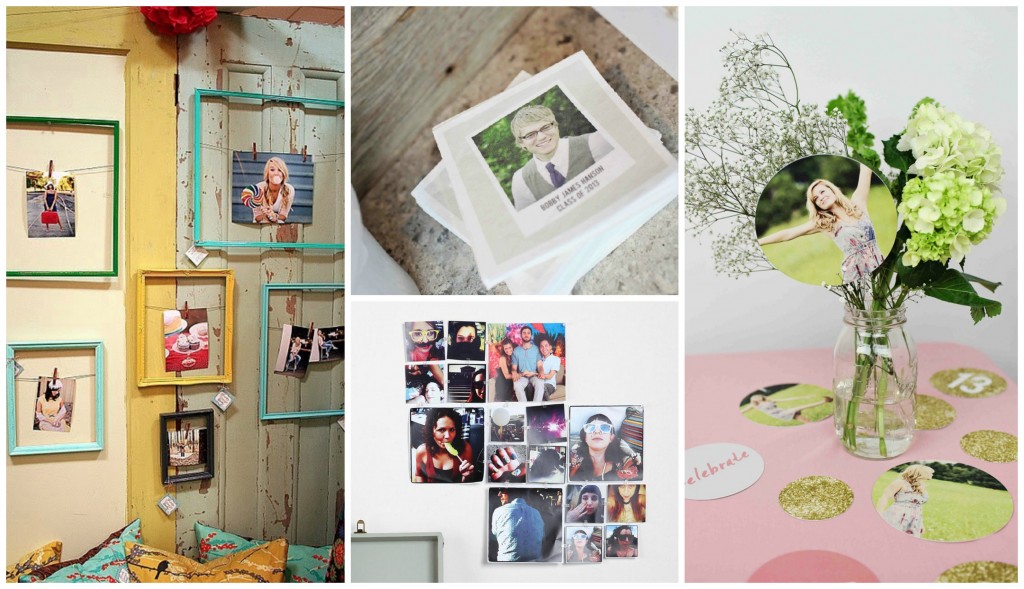 With two boys graduating from high school in the past two years, I have been to my share of graduation parties lately. Each party had its own special vibe, by virtue of its host, location, food, guest list or activities. But they all had one thing in common: the all-important graduation photo display. Of course, as a guest, I love looking at photo displays. But when it came time to plan my own kids' grad parties, this little must-have nearly put me over the edge. I don't consider myself very craftsy, and I was sure it was going to look horrible. I can't even cut straight. Besides, most of my kids' photos were in shoe boxes. Unsorted. Sound familiar?
But you have to start somewhere, so start by gathering photos. It's easy to make prints of digital photos, but when it comes to those precious baby photos, you may want to make copies rather than risk ruining your originals. This is the perfect time to get digital copies made — then you can do whatever you want with them. (After dreading the task for weeks, it took me about an hour to scan 50-60 photos. Silly me. And I have used them about a million times since then.) If you don't have a scanner at home, any photo processing store can do this for you.
Once you have the photos, you can start thinking about graduation photo display ideas for your party space. We've pulled together a list of ideas, and a Pinterest board with examples. And remember, your grad can help. (Many of the girls in my son's class completely took charge of this project for their own parties, and that was just fine with their moms!)
Here are my graduation photo display ideas:
1. Collage poster boards. Arrange your photos however you please. Get creative with text, and add color with mats or a colored background. There are no rules or limits, other than the size of your poster board (and you can always make more than one). Tri-fold presentation boards are great because they stand on their own.
2. Printed collage posters. Not into DIY? Pear Tree offers printed custom posters to make your display set up easy. Simply upload your photos and start adding them to the poster design you like best. These posters are printed on durable, tear-resistant polystyrene for indoor and short-term outdoor use.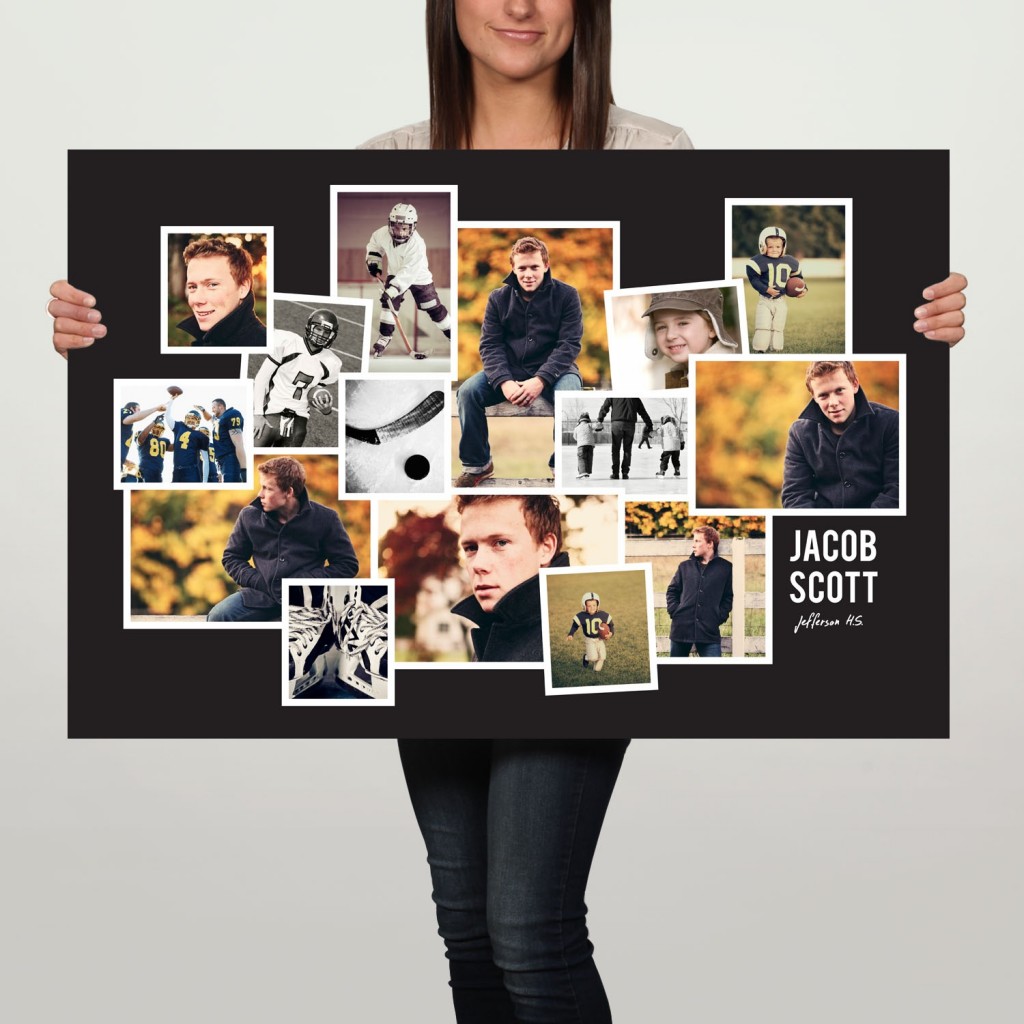 Continue reading →
Related posts: