After my fiancé and I got engaged I couldn't wait to ask my best girlfriends to share in my excitement and be a part of our special day. All eight of the girls in my wedding have been incredible friends to me, and we've remained close despite the fact that I live several states away from all of them.
Because I couldn't ask my friends to be my bridesmaids in person, I wanted to send them something very personal instead. I decided to create care packages for the girls and incorporate some little bridesmaid gifts and fun wedding details to get them excited.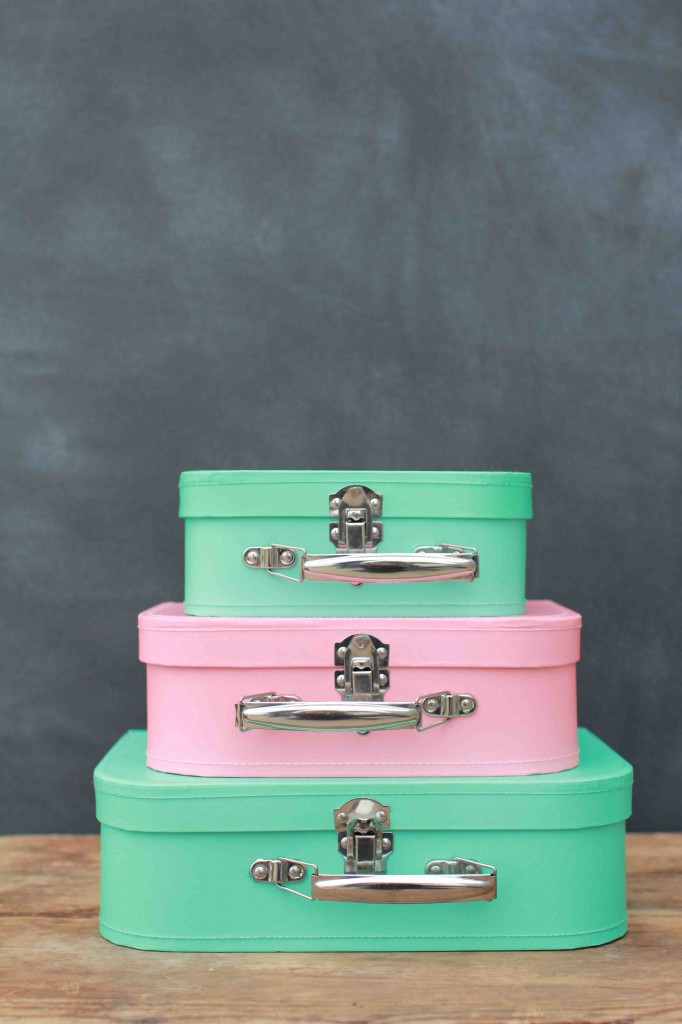 My fiancé and I really love to travel together and explore new places, and the beginning of our relationship was long-distance so we decided a vintage, travel-themed wedding would be perfect for us. We already use vintage suitcases as decorations in our living room that will work well as wedding décor, so I thought sending mini suitcases with my invitation and a few fun bridesmaid gifts inside would be perfect. I found a mini suitcase set in pink and aqua, which happened to be two of our wedding colors, and were small enough to be easily mailed.
Related posts: