In honor of Halloween, the Pear Tree Greetings' team hosted a Halloween treat day at the office. All team members were asked to search on Pinterest to find an ooey-gooey treat to share. See the Halloween food ideas we created, and let us know which spooky treat looks best!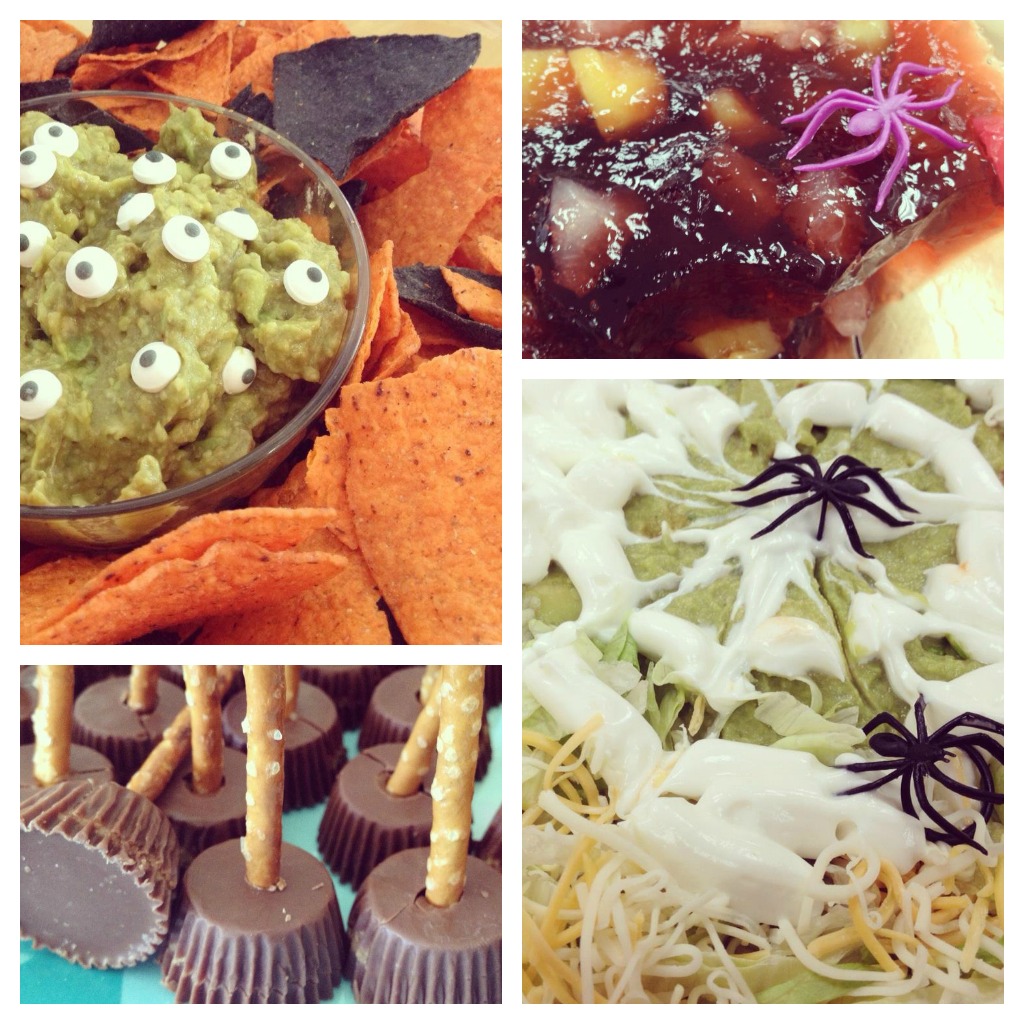 Top Left: Brandon's Eyeball Guacamole; Top Right: Dani's Bloody Jello; Bottom Left: Tyler's Witches Broomsticks; Bottom Right: Brianna's Spider Dip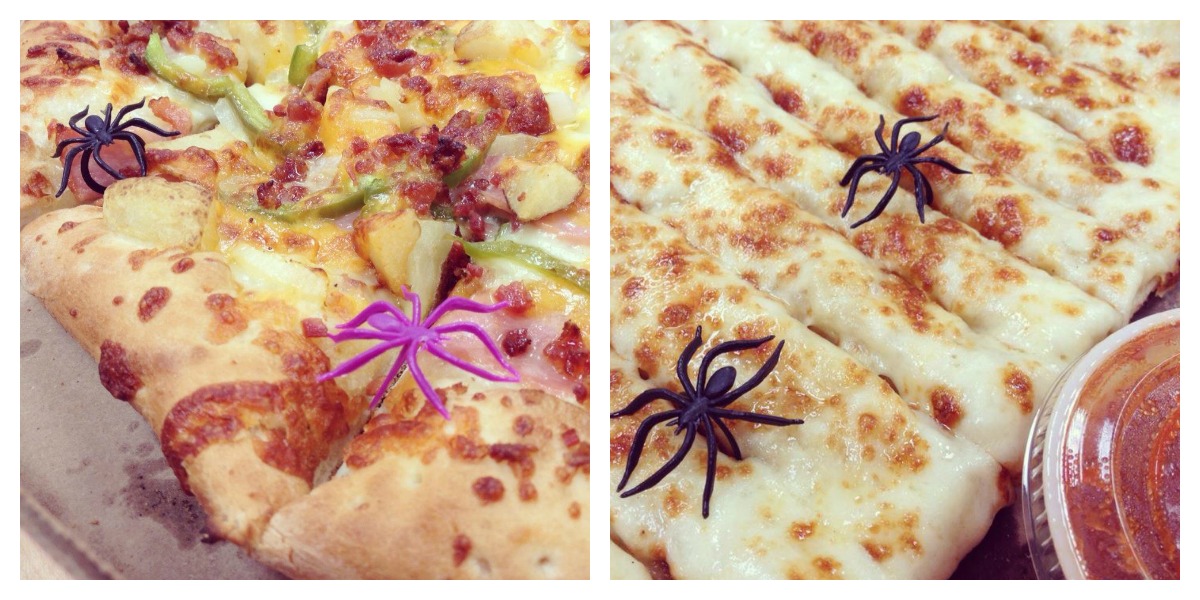 Christy's brain pizza & cheesy intestines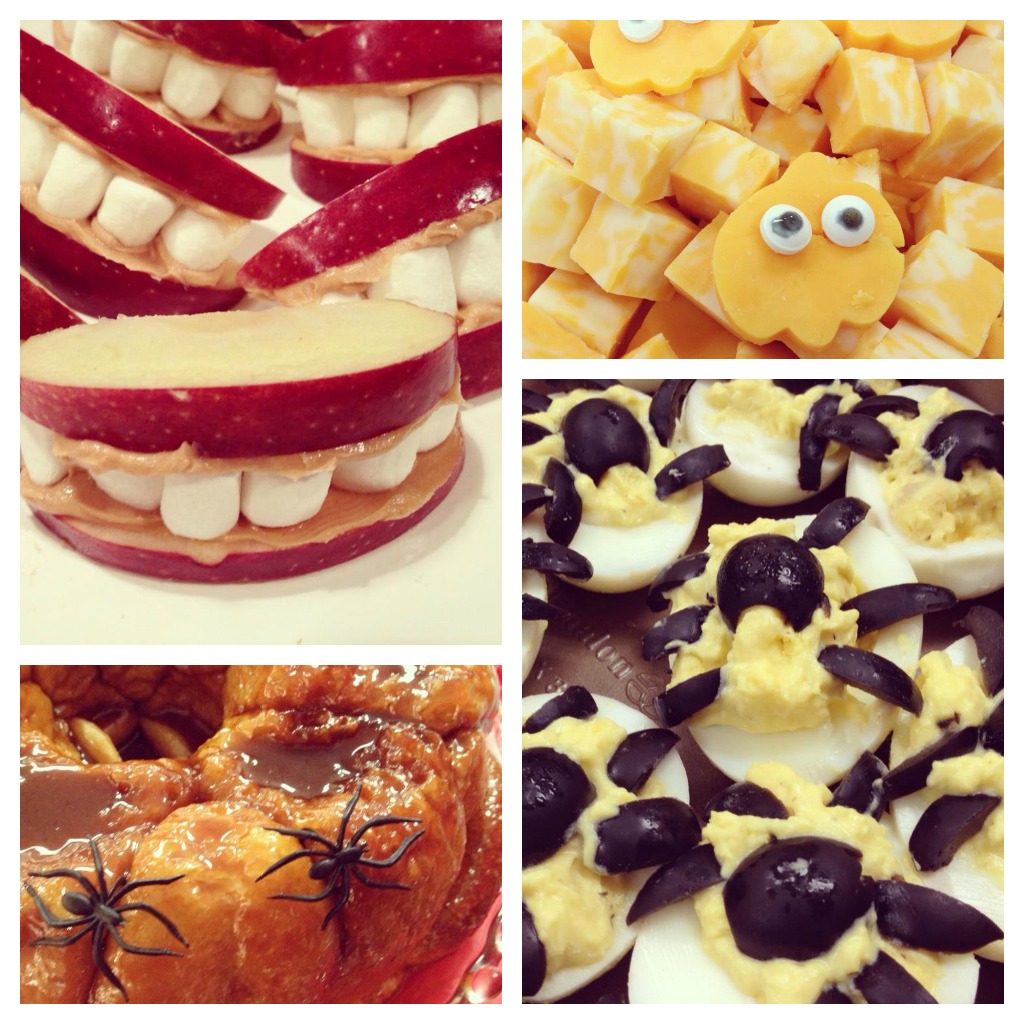 Top Left: Michelle's Vampire Teeth; Top Right: Amy's Cheesy Pumpkins; Bottom Left: Michelle's Oozing Monkey Bread; Bottom Right: Katie's Spooky Spider Deviled Eggs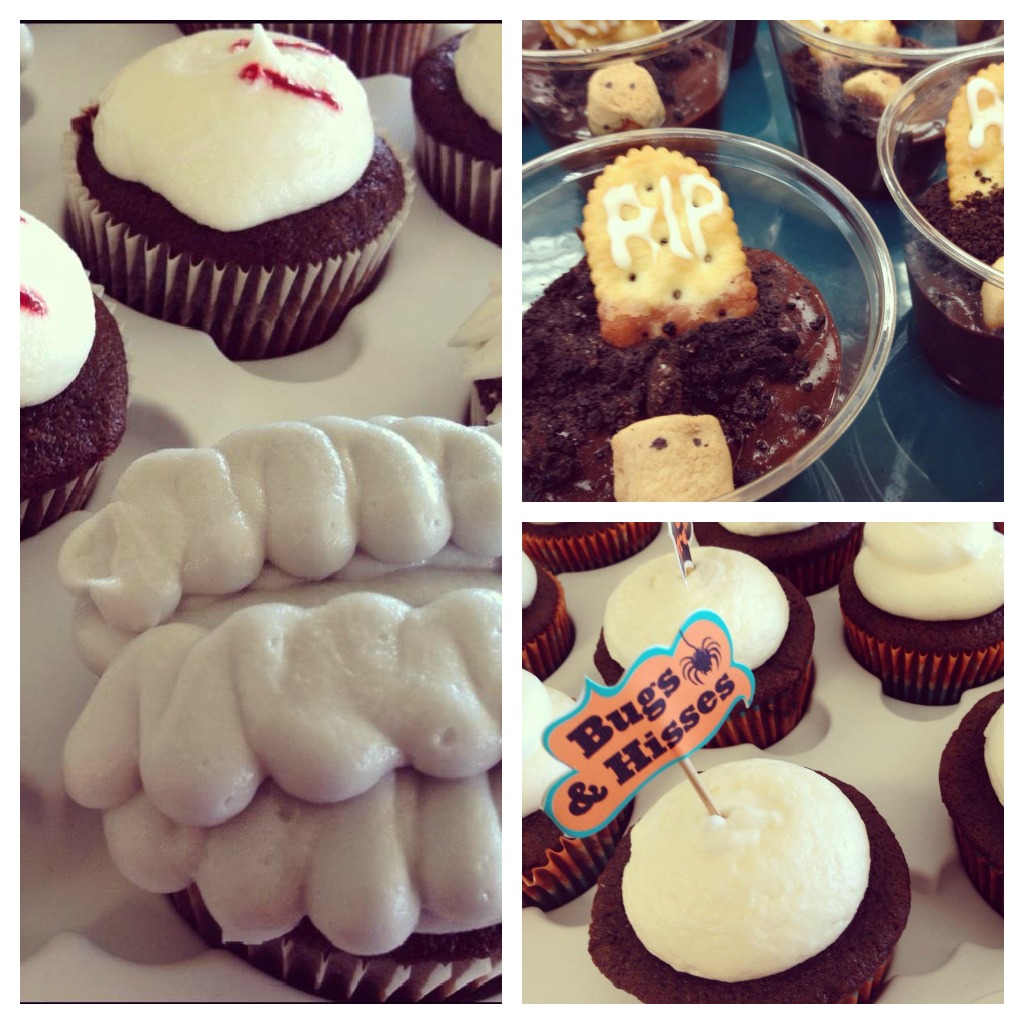 Left: Shelly's Scary Cupcakes; Top Right: Stephanie's Dirty Graveyard Pudding Cups; Bottom Right: Shelly's Bugs & Hisses Cupcakes
We hope these Halloween food ideas will inspire you to get creative! Look for more Halloween ideas on our blog, if you dare! And don't forget to shop for Halloween Invitations to get your party started!