A little prep work can go a long way! Shop for your grad party ahead of time and pick out
graduation party decorations
you think will make a big impact. Wondering what kinds of decorations will make an impact? Photo decorations and personalized decorations, for sure. Here are our Top 4 Picks, perfect for any grad: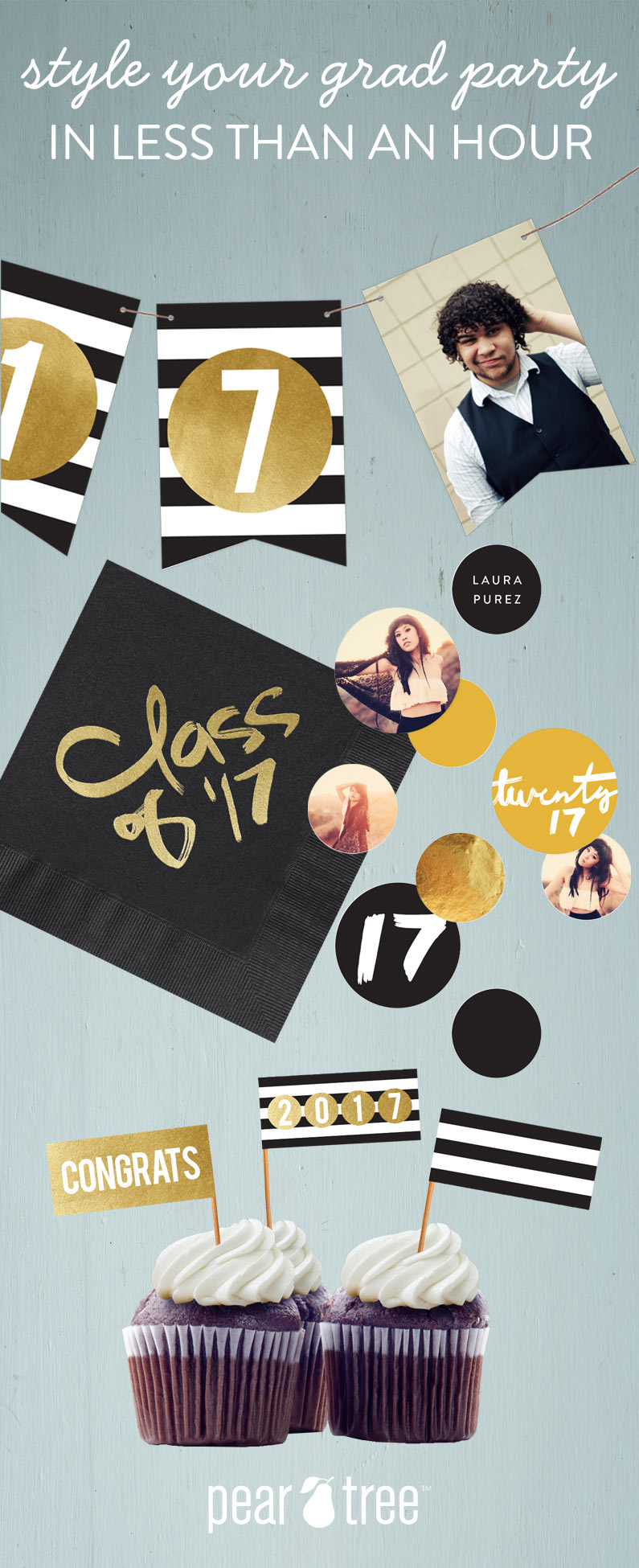 Graduation Bunting Banners – Bunting banners are awesome for jazzing up any space. They're super light and easy to hang, plus they're available with or without photos. Oh, and don't just stop at one banner. Pick out a few different messages like the graduation year with photos and a "congrats" banner. You can hang them anywhere like one at the entrance and one at the dessert table.
Graduation Party Napkins – Personalized napkins are that clever little surprise that nobody expects but everybody loves! The best part is, they're actually a very affordable way to make a big style statement. Not interested in personalized napkins? No problem. Choose party napkins that match the school colors and feature shimmering foil lettering for an even better price. Take a look and see what fits your grad's style best.
Graduation Table Decorations – Decorating the tables can be tricky. You don't want to go over the top but you certainly can't leave them plain either. Custom table decorations from Pear Tree will add an interesting element to your party tables while staying perfectly tasteful. All you have to do is find the perfect colors, add the right photos, some personalization and your job is pretty much done.
Graduation Party Cupcake Flags – Dessert deserves a little love and attention, too. Cupcake flags are super easy to personalize. Add them to tooth picks and place them in your cupcakes, attach them to straws for serving with beverages or display them in whatever creative way you can think of because these are the details that get noticed!
Shopping online is your best bet for finding great photo decorations and personalized items that will look great at the party. Shop Pear Tree for high-quality, super stylish items you and the graduate will be excited to display. Of course, shopping online means you get to do it on your own time—chances are you don't have a lot of time to spare these days.