Throwing a graduation party for your son or daughter doesn't have to break the bank. With these money-saving ideas you can throw a graduation party on a budget that will make both you and your grad happy. Start by making a list of the basics you'll need:
Location
Invitations
Food
Beverages
Decorations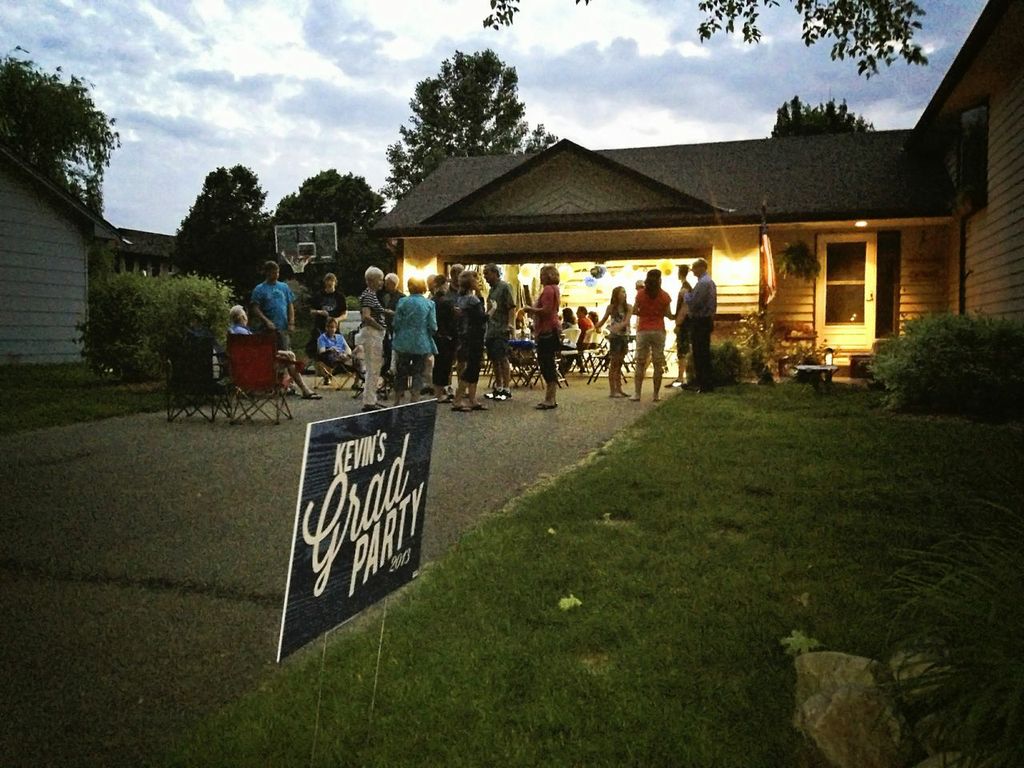 Location on a budget
It makes sense that if you're trying to save money, renting a location is out of the question. But sometimes you can find a hidden gem, such as a neighborhood park or pavilion that can be rented for a low cost. Your back yard or garage is a popular and inexpensive option, and only requires some tidying up. As long as you don't go overboard on the landscaping or decide to rebuild your garage, this may be your best option. You will need a backup in case of rain, so if the garage is unavailable, you may have to rent a tent or move the party inside.
A joint party for your grad and 2 or 3 friends can also help lower costs. With more than one family to defray costs, you may be able to afford renting a space or have it at one of the houses and share all the costs.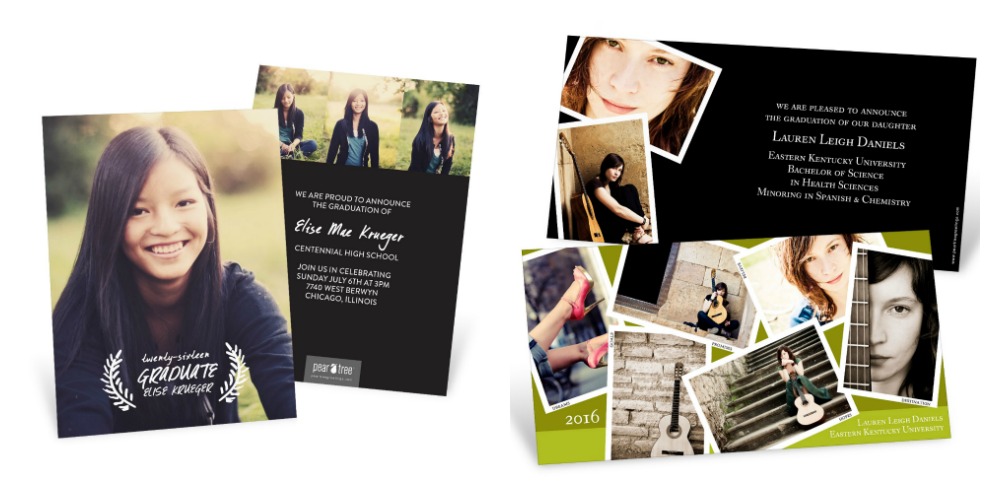 Graduation invitations on a budget
Graduation invitations come in all shapes and sizes. To save money, keep to the simple two-sided invitations that allow you to share a photo, add your party details and show off a little personality at the same time. Pear Tree's two-sided graduation invitations like those shown above start at just 92 cents per card. Single-sided photo paper cards start at just 65 cents per card. Continue reading →
Related posts: