Christmas is such an exciting time of year to welcome a new addition to the family. The season is already full of magic and family togetherness, and adding a new little bundle is the perfect present. (It doesn't hurt that winter is undoubtedly the most comfortable time to rock a nine-month belly.)
At Pear Tree, we are inspired by all the fun ways different cultures around the world celebrate the arrival of new babies. One of our favorites is the Netherlands — the Dutch know how to announce a new arrival! My sister, my best friend of almost 20 years is Dutch and we met while she was studying abroad in the United States. She recently had a baby boy and I had the wonderful opportunity to go meet my nephew!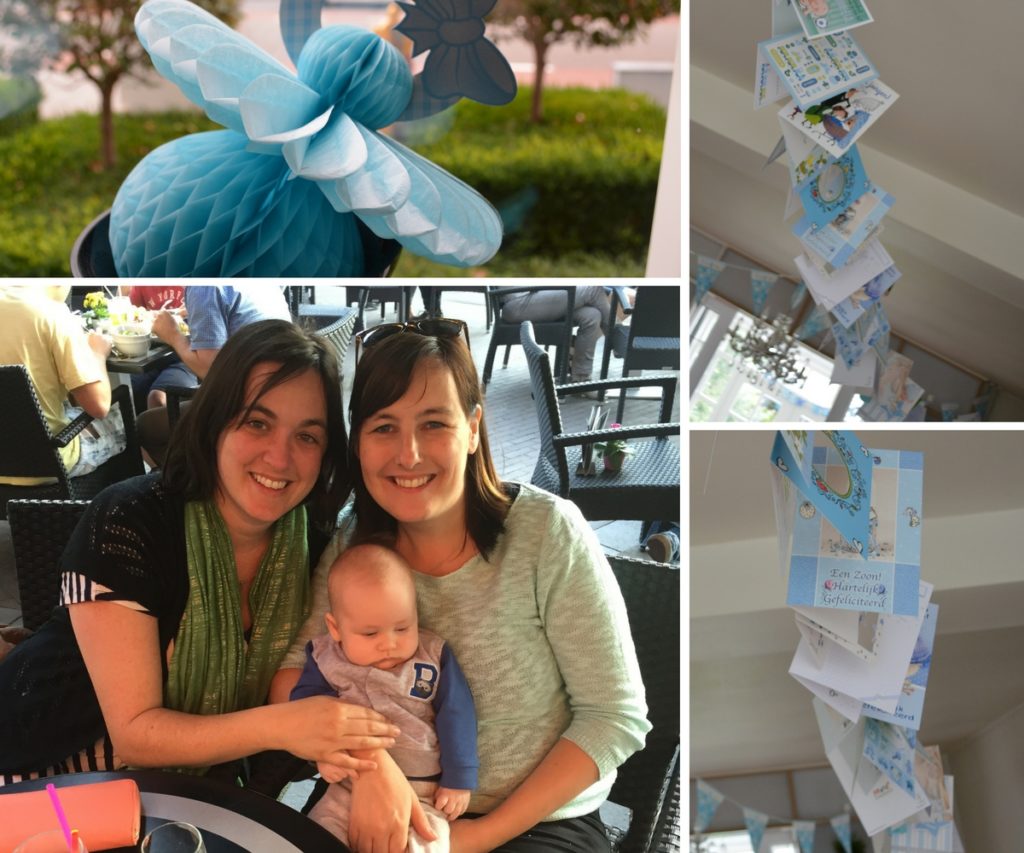 Dutch families love to send Geboortekaartje, or birth cards, to let everyone know how their family is growing. I love, love, love this tradition and do it in my own house as well.  It's just a way to bring out the happiness and joy, but it doesn't require a mantel!

For winter babies, Christmas cards are a great way to announce the birth of a new family member. Pear Tree offers a fun array of Christmas card ideas to help you spread the good news! Our beautiful Christmas birth announcements have room for all the details you want everyone to know, just like the traditional Dutch cards.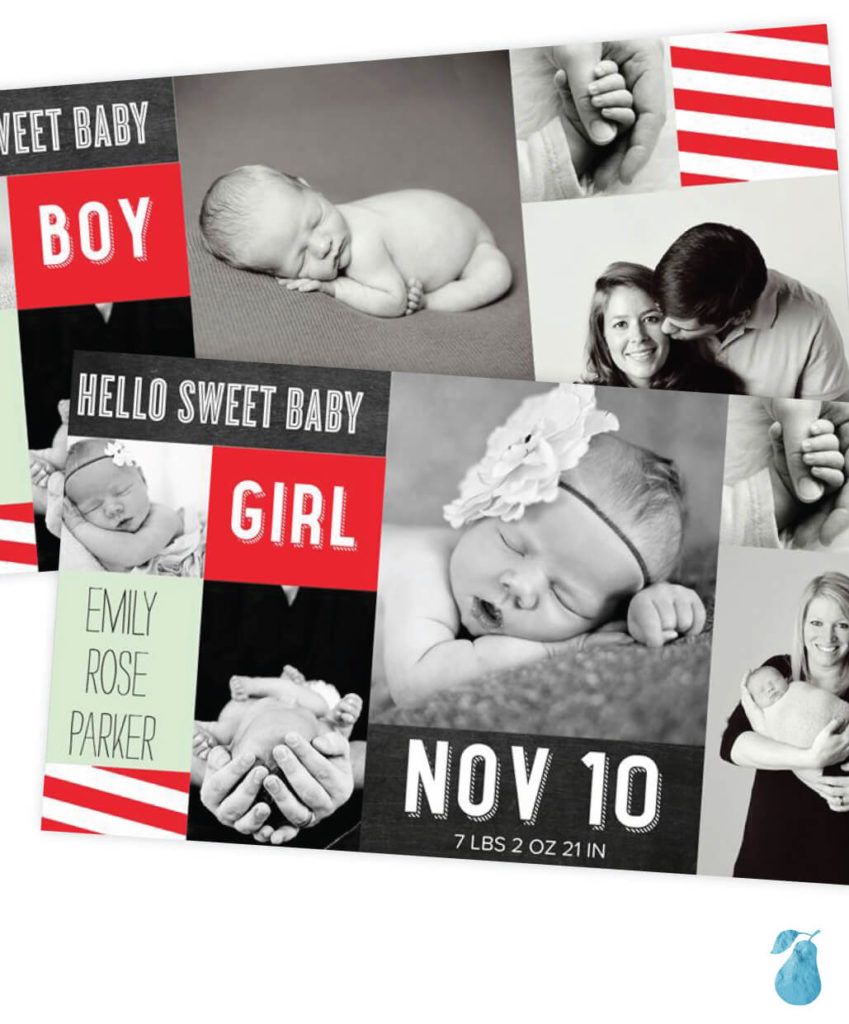 The Photo Paper Christmas design comes in both boy and girl to announce your baby's arrival. Its bold colors and strong design are a great alternative to the sappy and sentimental designs you see on store shelves. With room for five pictures — plus the name, date, and size — we know the Dutch would approve.  🙂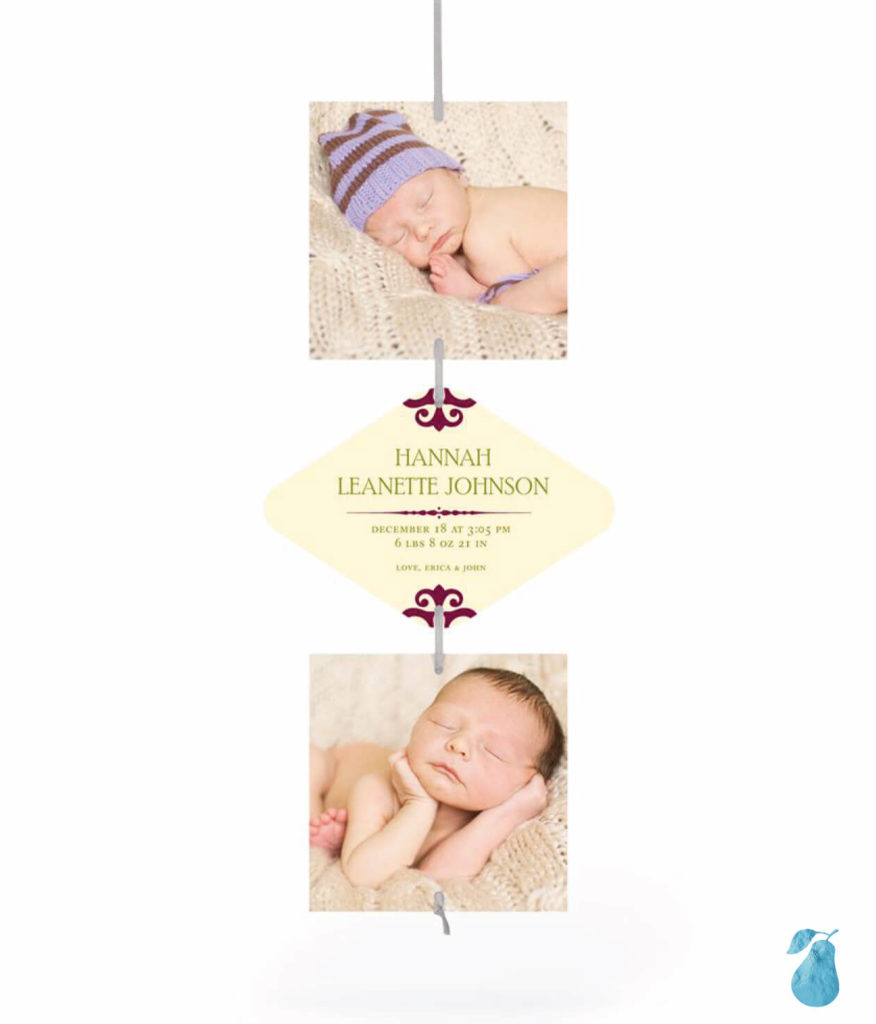 Our First Christmas Ribbon Strand is a gorgeous keepsake announcement for all your loved ones. Include two cozy photos for a holiday feel, or choose less seasonal pictures for an announcement your family will keep up for months after. There is also space for the essential details as well as custom text.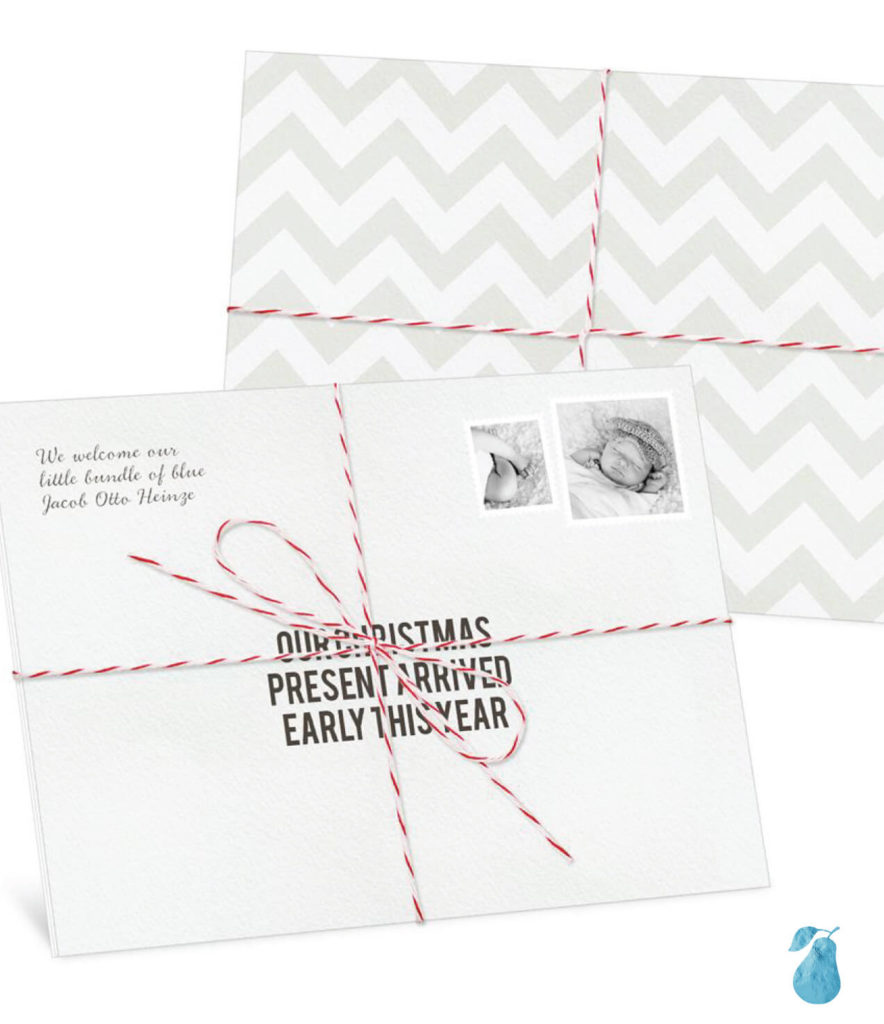 A real show-stopper is the Precious Package Tied With Twine announcement. The set features three pieces to share pictures and details about your new arrival, plus baker's twine for a fun, vintage-inspired detail. It's such a sweet way to show off your new favorite thing.  It's also fun to hang up in the room as there are plenty of photos, colors, and a beautiful designs that can be displayed openly or closed up – whichever you prefer.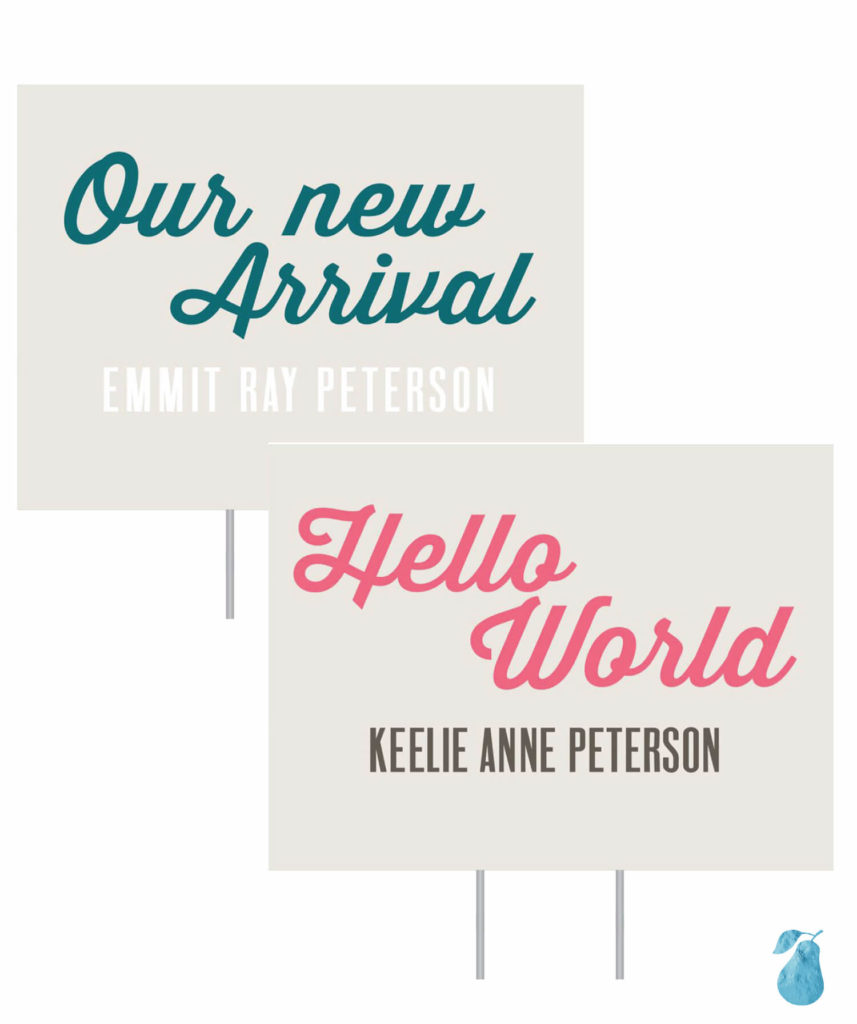 We also love one of the more peculiar Dutch traditions, that of the yard sign announcing a new baby. At any given time, you can find banners and balloons lauding the arrival of little ones in Holland neighborhoods.  These often stay up for many months and made of wood so they're passed from family to family.

Want to try this tradition for yourself? We adore the Mixed Messages Boy and Girl signs for their simplicity and neo-vintage style. Choose from four messages and add your sweet baby's name. Let the world know he or she is here!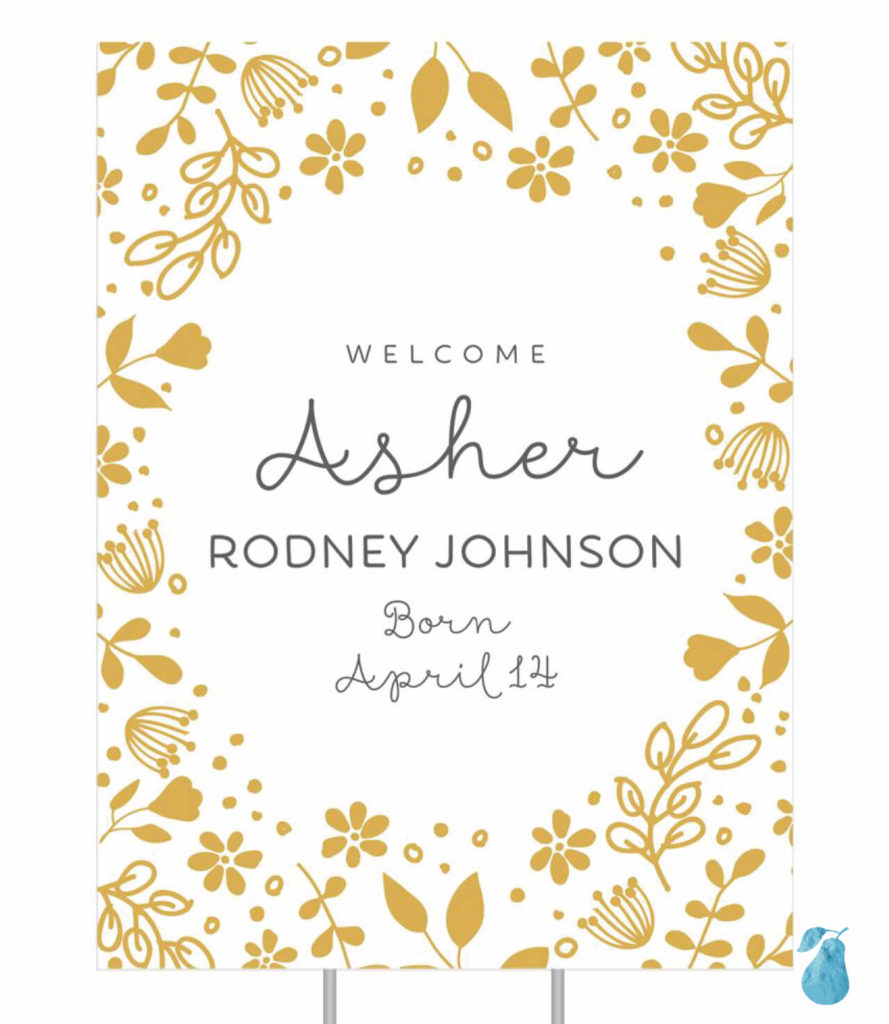 For a truly impactful and somewhat glamorous "hello," check out the Floral Welcome Vertical sign. It is elegant and celebratory, and you can personalize the colors and text. Make your announcement in style!
The Netherlands is home to a bunch of other fun baby traditions. The Dutch serve beschuit met muisjes, basically a thick cracker (or rusk) topped with butter and then anise seeds that have been dipped in blue or pink sugary coating. Want to try them for yourself? The Dutch Table has a recipe.  It's a wonderful tradition where every guest to the home is able to partake in the little cookie and celebrate.
For even more international rituals for welcoming new babies, check out "11 Unique Birthing Traditions Around the World." Make your holidays extra special this year by taking the time to celebrate new life!