Real cards created by real people like you!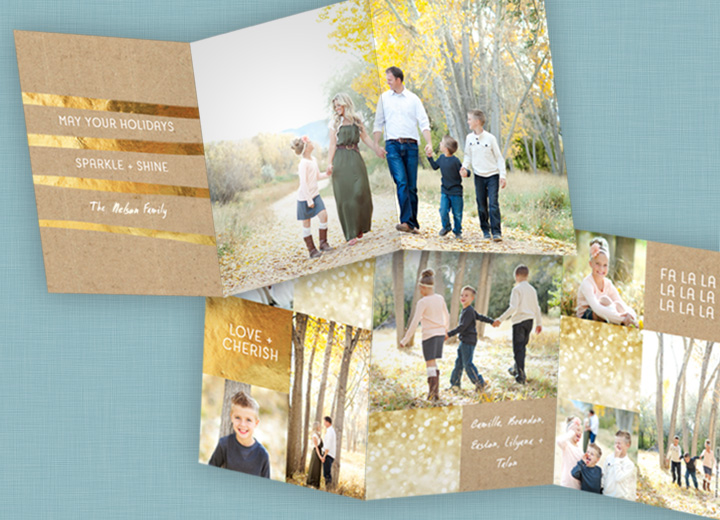 We love the way this family added sparkle and beauty to our Golden Greeting Tri Fold Christmas Cards, which already had a sparkling theme, thanks to the gold faux-foil touches throughout. But by adding photos of glitter, and family photos that positively glow, they upped the sparkle factor on this Christmas card idea many times over!When we contacted them about why they chose this card, Camille responded, "When I think of Christmas I immediately think SPARKLE! I was so excited to see this card! I love how I can have multiple pictures and design it to my liking. The card turned out perfect and I have received many compliments on how beautiful my Christmas card was this year. I absolutely love it!"
Thanks for choosing Pear Tree, Camille. We love your card!
See more Featured Favorites (Real cards created by real people like you!) on our blog. And, of course, you know where to find the best Christmas card ideas ever!

Dani manages social media at Pear Tree Greetings, which means she actively shares, tweets, pins and posts from her laptop or phone all day long, always stressing the importance of a handwritten note.