The Christmas season is
such
a special time. Yes, it's jam-packed and yes, totally chaotic, but somewhere in the busyness, memories are made. Whether you're dressing the kids up in their Christmas best, hosting a cookie-palooza or just hanging out by the twinkling light of the tree, these are the moments that last a lifetime.
As we were designing new Christmas cards for this upcoming season, we considered what kind of message we ourselves would want to send to our loved ones. Overwhelmingly, we all came back to one key theme: Gratitude. Life can be tough, but we are blessed. Thriving children, new relationships, exciting opportunities and even discovering the silver lining in life's hardships; we can all find a reason to be thankful this holiday. Our newest collection of holiday cards has been designed with that in mind – being blessed, thankful and full of love.

One of our favorites this season is the Family is Everything holiday card. It has a country-vibe and the phrase "When we have each other, we have everything" scrolled across the middle panel. The clever folding format lets you add eight photos plus a custom greeting in any color you'd like. This one will give your friends and family all the feels.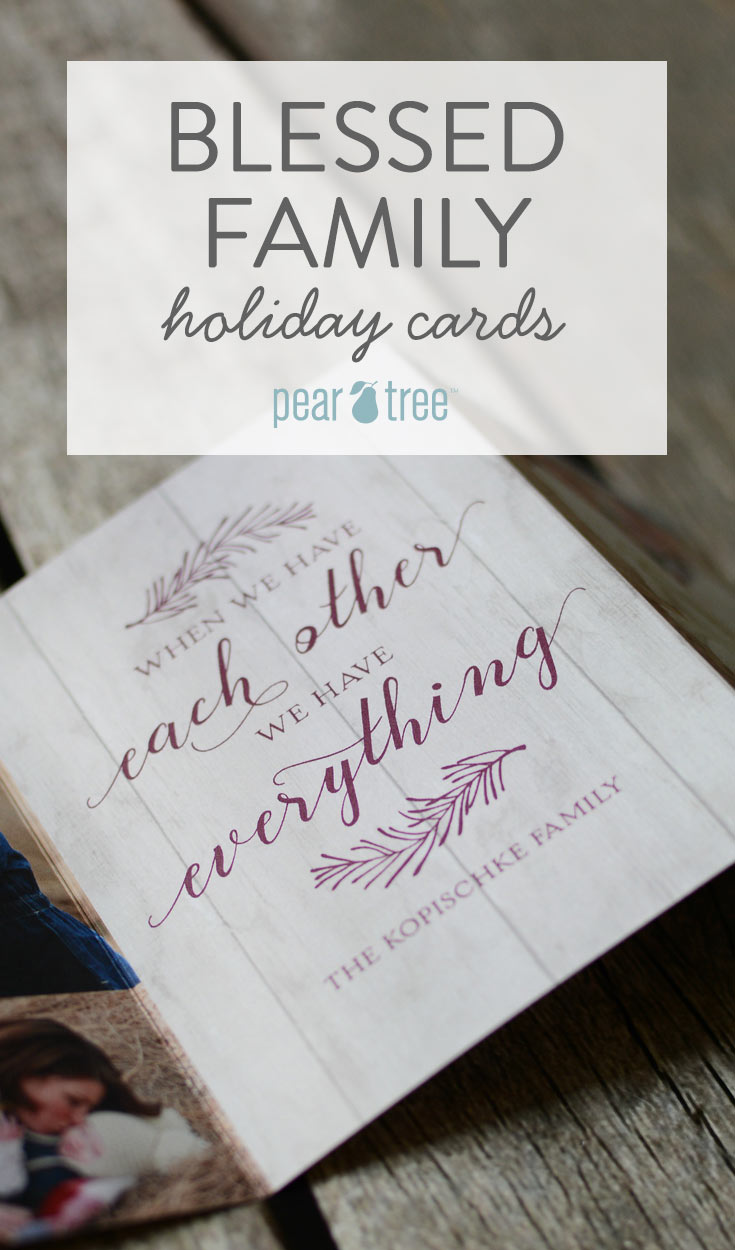 Another design we've fallen in love with is the Blessed Family Christmas card. This two-sided card features your photo and the words "Grateful, Thankful, Blessed". What we love most though is that the backside can be changed to fit your taste. Choose from over 25 background designs or over 80 solid colors. You can also choose your layout. With a click of a button change it to a letter style layout or update it to feature multiple photos.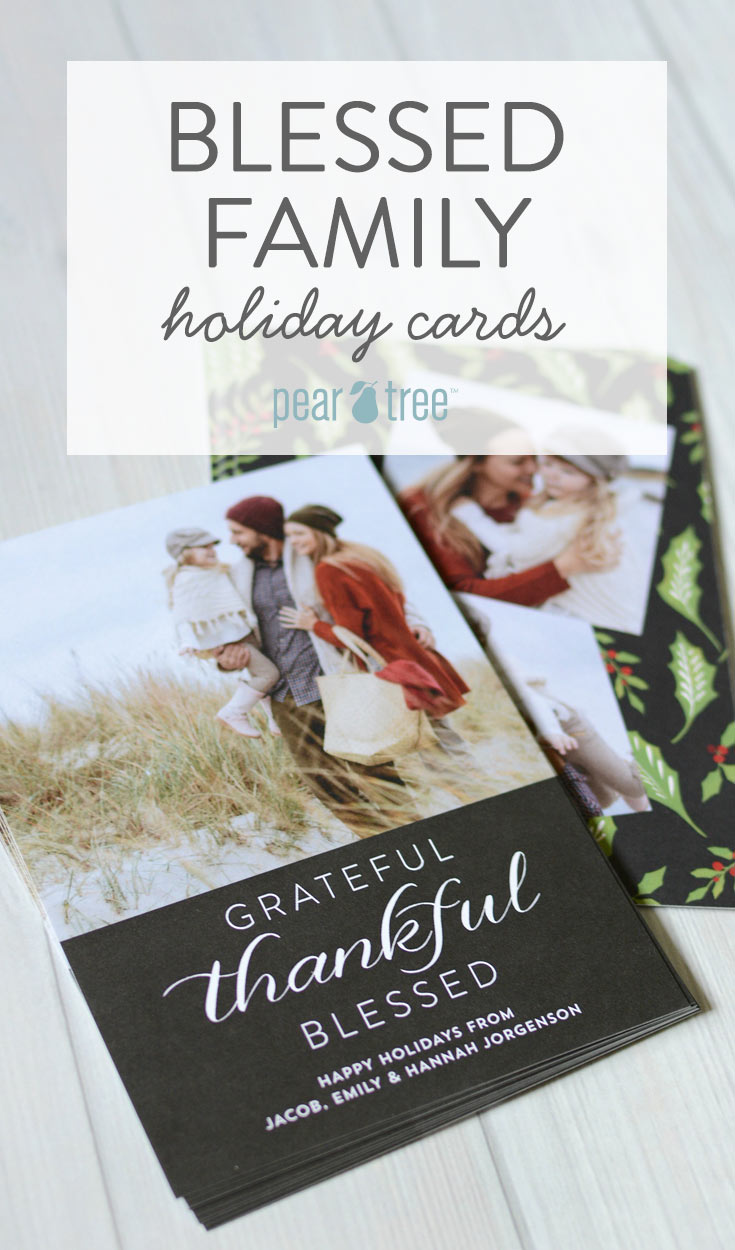 Merry Christmas, all! Wishing you all a season of memory-making moments!
Featured Products: Family is Everything, Christmas Blessings, Treasured Moments, Blessed Family, Faith and Family