Love the look of rose gold foil? Just picture it on your holiday cards! What a beautiful color for celebrating the season. It's trendy, it's warm, it's unique. Best of all, it's possible to get this look on any budget. Check out your options!
Faux Rose Gold Foil
You can get the brilliant quality of rose gold without the price of real foil. Faux foil designs are created to look like foil without using the real thing. Faux foil designs even capture the look of light on foil so you're not just getting a flat color. The faux foil designs and motifs available are just as cute and trendy as real foil cards so no worries there!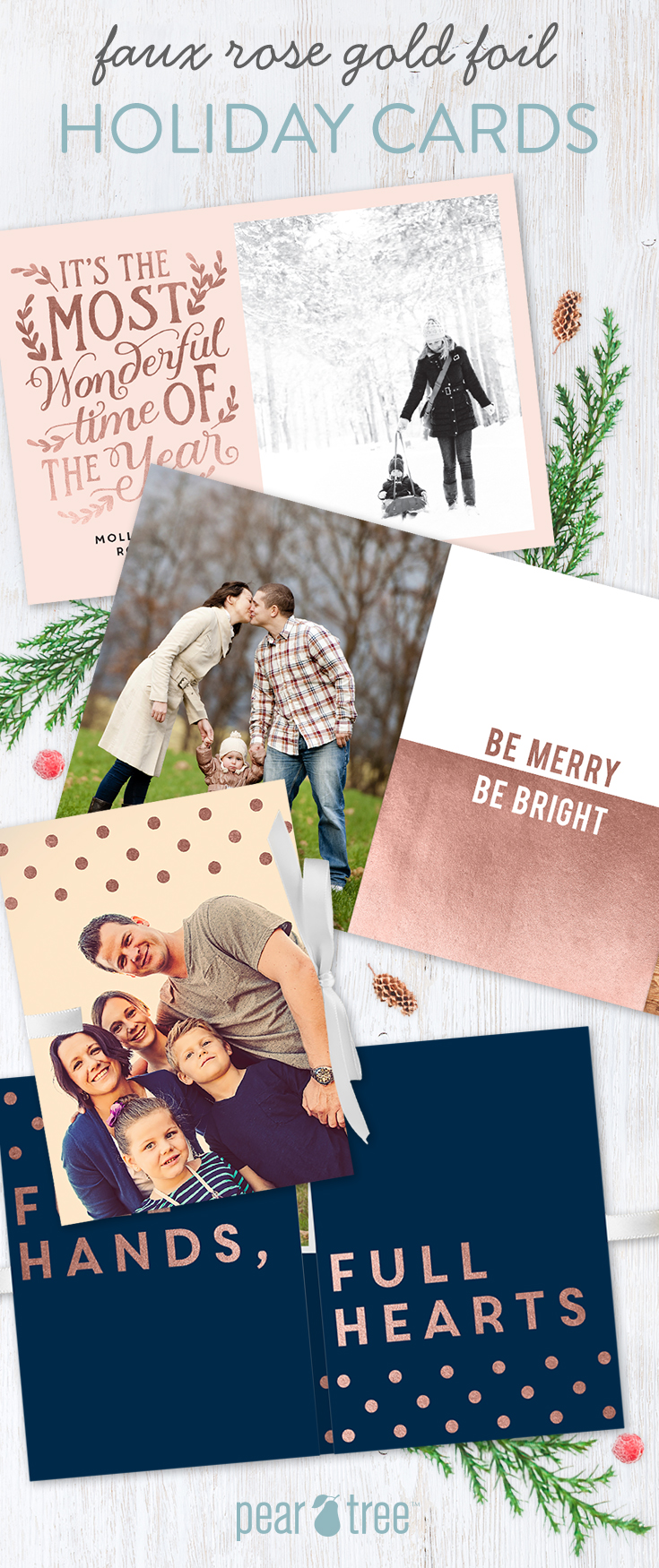 Rose Gold Foil-Stamped
Real foil is actually stamped onto paper, which is part of what gives real foil greeting cards a special look and quality — it shimmers and shines and is quite the showstopper! Foil can be stamped on photos, against colorful backgrounds or on plain white cards. Honestly, foil is going to look amazing wherever you find it. Look through the many foil-stamped holiday cards available and find your favorite.