Evertyhing's on Sale: 50% off Everything | Code: SLEIGH | Ends 12/5
50% off Everything | Code: SLEIGH
Evertyhing's on Sale: 50% off Everything | Code: SLEIGH | Ends 12/5
50% off Everything | Code: SLEIGH
Halloween Theme Party Ideas for Kids
If you're thinking about throwing a Halloween party for your kids and their friends – do it! I host a Halloween party each year and absolutely adore watching my children and their buddies delight in the magic of the season.
I've had years when I've pulled every Pinterest-worthy craft out of my bag of tricks. And, there's been a couple times that I've thrown together a Halloween party with just a day's notice. Either way, the kids will have a blast.
If you're planning a Halloween bash for your kids and need party ideas, I've got 3 super fun themes that'll deliver Halloween magic and make little ghouls and goblins eyes light right up!
Theme Idea #1: Magic & Mischief
Go ahead, encourage the kids to be a little mischievous. I love this theme for its whimsical styling and purple color palette. To pull it off, invite with this adorable Mischief and Memories themed invitation.
Decorate for the party with monochromatic purple tones. We love how Holly from Club Crafted created a purple Halloween party with affordable balloons and super-fun treats!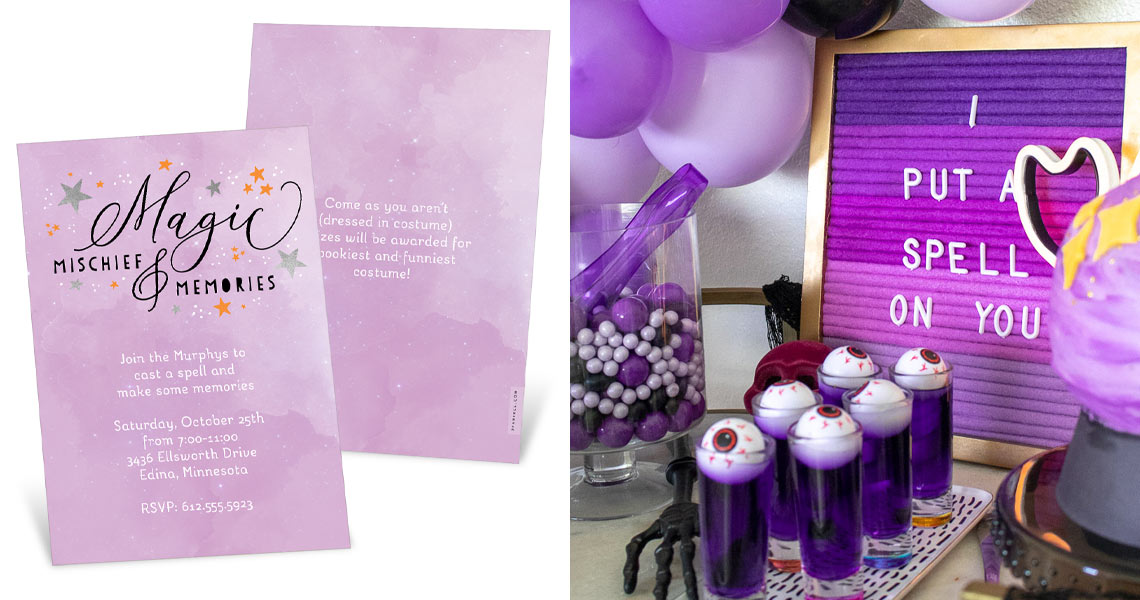 Featured invitation: Mischief and Memories
Theme Idea #2: Calling All Monsters
Forget spooky creatures, this monster party theme is nothing but fun. This a great Halloween party theme for preschool age kiddos who tend to be monster-obsessed.
This monster-themed invitation kicks off the party in perfect style. The colors on this invite aren't traditional Halloween colors which is the reason I love it so much.
Kate over at Catch My Party, has tons of ideas for monster-themed party decorations and food. For an easy-to-create activity, this balloon-pop game is just too cute!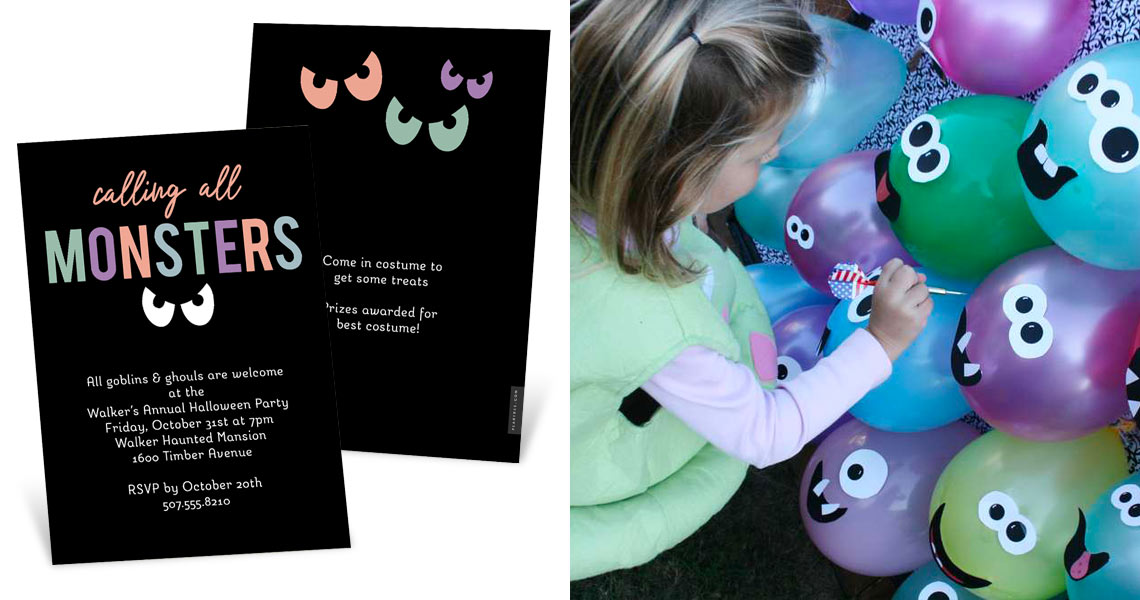 Featured invitation: Calling All Monsters
Theme Idea #3: Friendly Ghost
I've found there's one thing kids love about Halloween – they want to be scared, but not too scared. That's why this friendly ghost theme is such a cute idea!
This cute ghost-themed Halloween party invitation welcomes party guests with a big ol' smile and outstretched arm, ready for a hug.
Decorate with spooky-meets-sweet décor and food like these cutest ever ghost cupcakes from Project Nursery.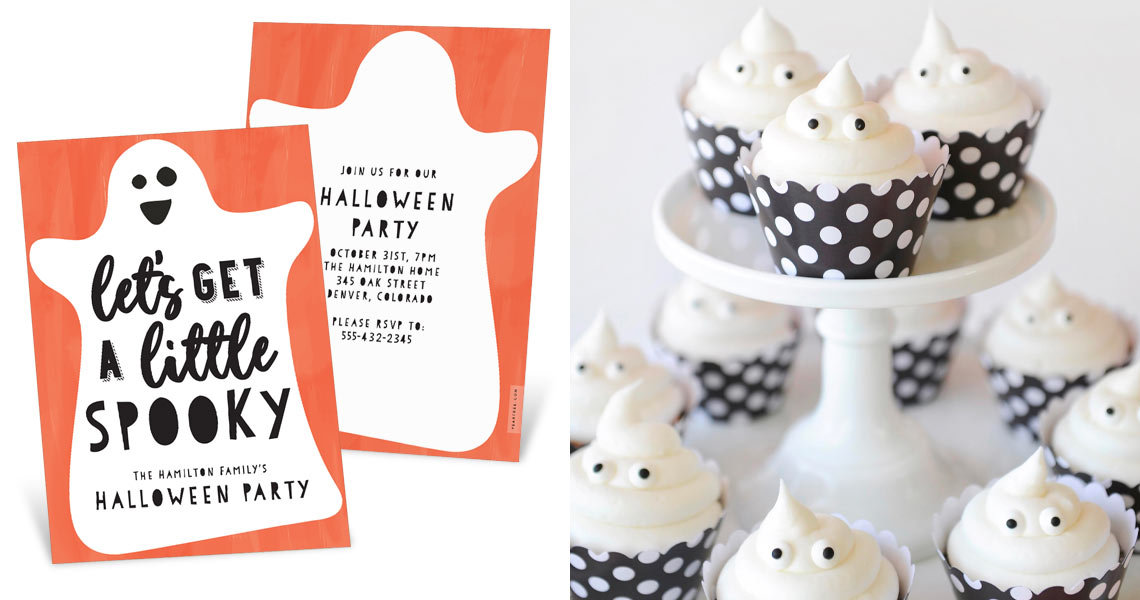 Featured Halloween Party Invite: A Little Spooky